Red Digital builds 261 Mega Pixel CMOS Sensor
Red 617 Mysterium Monstro.
Published Mon, Dec 22 2008 9:47 AM CST
|
Updated Tue, Nov 3 2020 12:37 PM CST
Any of you that are photographers (the old film kind) know that although Digital cameras have come a long way they are still really not capable of replacing the sharpness, resolution and quality of traditional film.
This has to do with the way the human eye sees and perceives information.
Consider the fact that the average human eye has about 120 million rods this roughly equates to 120 megapixels. So even a 12-13 Mega Pixel image falls short of what the eye can perceive.
Think of it like this, have you ever viewed an LCD at a lower resolution than its native? You see blocky edges and imperfections, the human eye sees this too often it is not recognizable or due to print size too small to notice but it is there and a problem for digital cameras.
Theo Valich has written that Red Digital Cinema will change all of that.
Red's newest camera the Red 617 Mysterium Monstro will feature a CMOS sensor that has 261,352,000 Pixels. Yup you read correctly 261 Mega Pixels, which is more than both human eyes combined.
Read more
here
.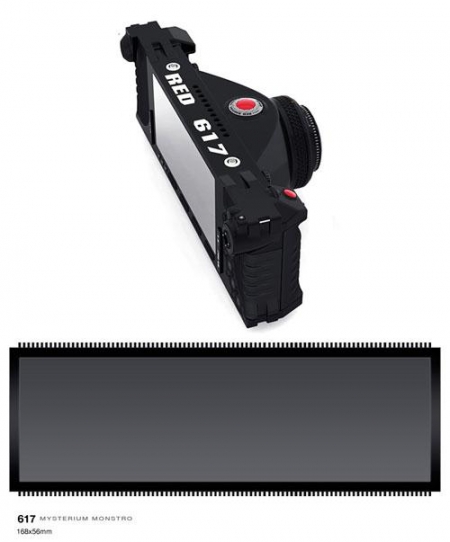 But, RED is the company that intends to do things differently. A while ago, I wrote a small piece announcing the revolution of digital cinema and digital photography in general - RED introducing their "double o" (Obsolescence Obsolete) concept.
At the top of the future line-up stands RED 617, powered by single CMOS sensor in "beyond huge" category (9744mm2). What didn't made the news then was the fact that this single CMOS sensor actually features a higher resolution than human eye...both of them. According to Jim Jannard, founder of RED, RED 617 Mysterium Monstro features 261,352,000 pixels, while both human eyes feature 252 million rods/cones. In short - RED 617 has 135 million pixels more than a single human eyes.
Related Tags