PC store in Tokyo revives Dreamcast as a PC
Beautifully modded - selling in quantities.
Published Fri, Dec 5 2008 1:11 AM CST
|
Updated Tue, Nov 3 2020 12:37 PM CST
There's a lot of popular well known mods used to glamour up the look of a PC enclosure such as adding side windows, lighting, uv cabling etc. and sometimes you'll even see people go the full hog, converting old VHS recorders or boom boxes, radios etc. into PCs.
But what you certainly don't see every day (and I believe this is a first of its kind), is this number :-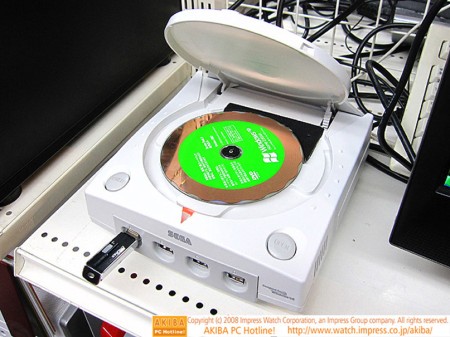 What you see there is a Dreamcast console, SEGA's final and much loved gaming console before it shut shop. A lot of retro gaming fans will know how special this console was, despite its unfortunate short shelf lifespan.
However, what makes this particular Dreamcast stand out over the rest is that it's had its guts ripped out in replacement for a full PC. He hasn't just crammed it all in leaving open gaps and jagged edges either; he's really gone out of his way to do it properly from start to finish and it looks to be a very professional conversion well worthy of praise.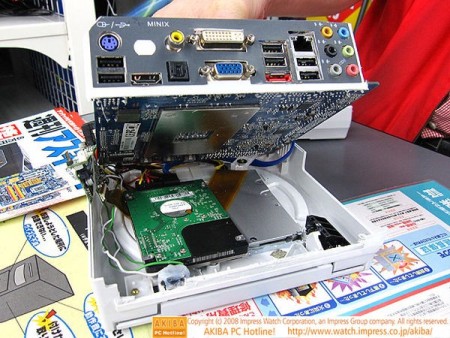 The specs include a Sony NEC Blu-Ray BD-5500A drive, Western Digital 160GB hard drive,
MINIX 780G-SP128MB
motherboard, front USB ports and HDMI output. The talented chap who did this works at a Tokyo PC shop named
Tsukumo
, the same place reknowned for turning a SEGA Saturn into a PC as well.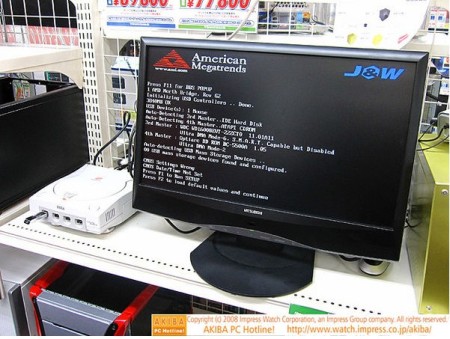 Saving the best for last, the Dreamcast PC isn't just a once off, the shop is selling them in quantities but you'll have to dish up $1,000 if you want one.
More info and pics can be located
here
.
Related Tags