Smooth Creations can now deck out your HT setup
Monster HTPC, Klipsch 7.2 THX Ultra, 50.
Published
2 minutes & 8 seconds read time
Smooth Creations are known to put together some of the most elite and glorifying PC packages (both in the desktop and notebook realm) out there. Their attention to detail is staggering and pictures on the web showing off some of their many airbrushed designs may be pretty awesome to look at, but after seeing some of their systems in the flesh I can assure you no photo does the quality of their work justice.
With that said, the company is now dabbling in the world of HTPC setups and they're doing it with a hell of gust. Today they launch the Smooth HD SCinema HT package which doesn't just include a HTPC on steroids, but all the other necessary items to fill an empty lounge with top quality home theater gear, should you be needing the speakers and TV as well.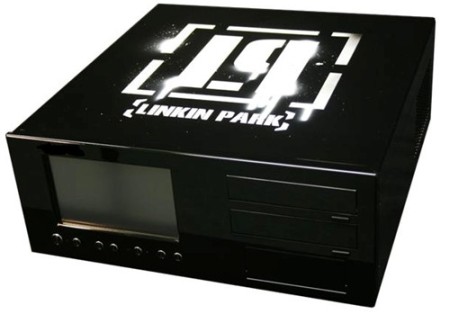 Upon first glance of the HTPC itself you will notice the Linkin Park theme which keeps to a non-obtrusive design that allows it to blend in well with its surroundings. As to why the company has chosen to call it the Linkin Park media center, I can only assume one or more of the Smooth Creations team are big fans of the group.
If you're not a fan of Linken Park's music then no doubt you shrivelled up your face a bit at the sight of the above picture. I can't help but think Smooth Creations would have been better off sticking to more of a neutral theme here that doesn't cause as much of a love or hate it crowd; perhaps something with tastefully positioned/sized Blu-ray logos and film reels etc. - Anyway... moving on.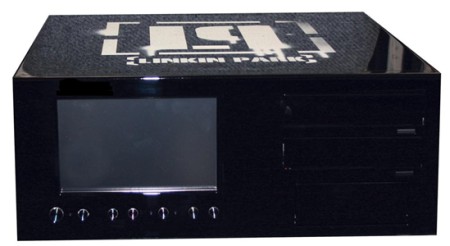 Sporting Silverstone's LC 18 HTPC Enclosure with integrated 7" touchscreen, this media center likely houses more grunt than the majority of peoples dedicated gaming systems out there. It runs a quad core QX9770 processor on an Intel Bonetrail motherboard, 8GB G.Skill DDR3 memory, two BFGTech GTX 280s in SLi, a whopping 10TB of WD SATA hard disks, two Lite-on Blu-ray ROMs and an ATI 650 PCI-E TV tuner all powered off a 1000 watt modular PSU from Silverstone.
As the CEO of Smooth Creations, Jim Saling puts it, "
The Smooth HD SCinema was designed to be a powerful multimedia & gaming system that's robust and comes with scaleable upgrade features. We wanted to ensure to our customers that everything but the kitchen sink was included in this media center.
- No kiddin' !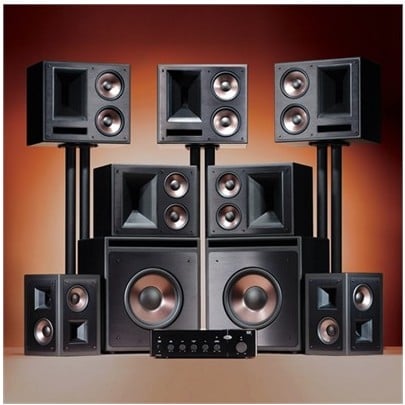 Matching the extreme HTPC comes an extreme speaker setup from Klipsch; the
THX Ultra 2 series
in a 7.2 configuration which packs some MASSIVE power whilst retaining clarity and preciseness.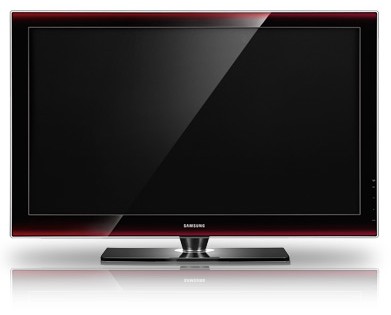 Polishing off the bundle is a Samsung 50" Plasma, though the
accompanying news release
doesn't state exactly what model. Knowing Smooth Creations, however, it's likely to be one of their current top dog 1080p models.
The price? Well, yeah... there's a reason I left that out 'till last. It's pretty obvious from the level of quality and power maintained across this entire bundle that it wasn't going to be a case of 'value for money'. But for extreme gear almost always comes extreme pricing. $19,975 U.S. will let you walk away with all these goodies.
But hey, we're allowed to dream.
Related Tags