Seagate has today announced that it has started shipping a new family of Momentus series 2.5-inch hard disks. What's mostly different about these particular drives is that they are self-encrypting and offer an added level of security to notebooks. Seagate has chosen to join forces with McAfee who supply the client side encryption management software that interacts with the embedded hardware encryption on the drives.
There are four drives announced today, with bigger capacity models in the works for early next year. These drives comprise both 5400 and 7200RPM models, both in capacities of 160 and 320GB. The 5400RPM drives have 8MB of cache whilst the 7200RPM drives have 16.
You can learn more about the new Momentus 5400 FDE.3 and 7200 FDE (full-disk encryption) hard disks within Seagate's official announcement
here
folks.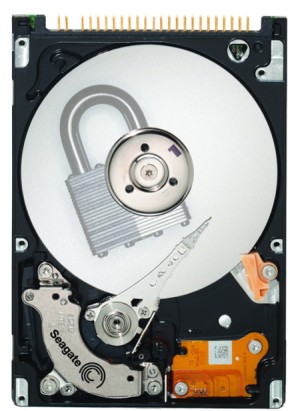 SCOTTS VALLEY, Calif.-November 10, 2008-Seagate (NASDAQ:STX) today announced sweeping advances in its global push to help secure notebook computer information from theft or loss. To combat growing threats to mobile information, Seagate, the world leader in storage solutions, is now shipping its groundbreaking, self-encrypting notebook PC hard drives, now with up to 320GB of capacity, to the worldwide distribution channel, with 500GB models coming soon. Additionally, Dell is now shipping a notebook with a 160GB self-encrypting hard drive. McAfee (NYSE:MFE) is set to provide software for the enterprise-wide management of notebooks with Seagate Secure™ hard drives.