AMD Shanghai Memo Revealed
Internal cheerleading from the Boss.
Published Tue, Nov 4 2008 7:41 AM CST
|
Updated Tue, Nov 3 2020 12:38 PM CST
It seems an AMD internal memo related to the upcoming Shanghai CPU has found its way into the hands of the polish site PCLab.pl.
In the memo Randy Allen, Senior Vice President, Computing Solutions waxes enthusiastic about what Shanghai means to AMD at one point calling it
"the industry's price / performance-per-watt leader for x86 servers, with dominant performance in workloads that matter: virtualization, web serving, and database."
He then goes on to relate how Shanghai will launch under expected TDP and exceed excepted clocks (unlike Barcelona) and for a nice poetic touch quotes CS Lewis to get the team motivated.
Take a look at the
PCLab.Pl
post translated by Google.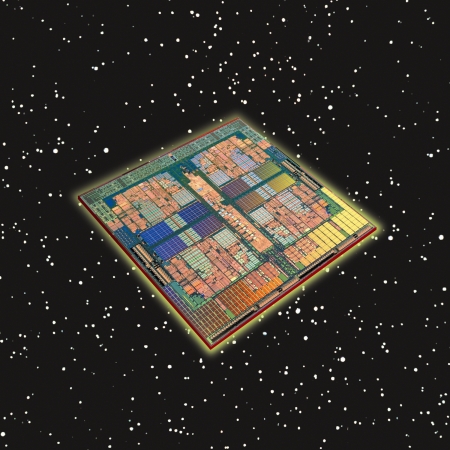 We managed to get to the content of an e-mail sent by Randy'ego Allen, the deputy chairman of the Computing Solutions Group at AMD, the AMD partners and integrators. Allen argues that the new, longer produced in the 45 nm AMD processors, code name "Shanghai", intended for servers and workstations, "will be leading a leading player in the x86 servers in the ranking of price / performance / power, and will dominate wydajnociowo in key situations : Virtualization, network applications and databases. "
Based on internal testing and addressing the biggest partners Allen concludes that AMD has the "best in the business server platform." He says also that Advanced Micro Devices is a lot of time to promote the new platform, before the competition starts to sell products for servers and two-czteroprocesorowych with similar performance. Randy promises an aggressive pricing policy and further strengthening of the AMD on the server market.
Related Tags