Shuttle, the company who made small form factor systems or XPCs famous a few years ago, is looking to make somewhat of a comeback with the launch of one of its first nettop systems on the market - well, in Germany at least at the moment.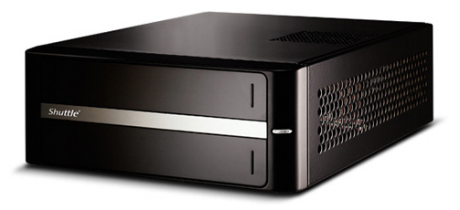 Shuttle recently and rather quietly introduced its X27D barebones system and features a slim X-type chassis measuring 250 (L) x 185 (W) x 70 (H) mm. Probably most interesting of all is that it is fitted out with an Intel Atom 330 dual-core processor - from what we heard over the past few weeks or so, this CPU would not go on sale until half way through 2009.
Without much surprise, it includes a motherboard based on the Intel 945GC + ICH7 chipset with Intel GMA 950 onboard graphics. As far as expansion ports go, on the back of the system there are four USB 2.0 ports, DVI and VGA ports and the other usual stuff including sound, PS/2 ports and Gigabit networking.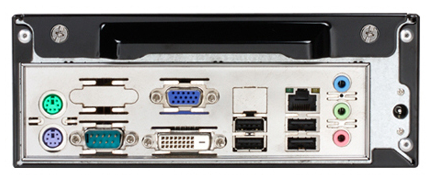 It is now on sale at Mix Computer in Germany for the fairly reasonable price of 213 Euro -
you can find it here
, and you will also find the full specifications there, too.