The design brief of HDMI (High Definition Multimedia Interface) was to create a connector to provide digital high definition content, in one simple, easy to understand cable. Eschewing analog legacy cabling such as composite, S-Video and Component did indeed make things easier for consumers. For a time, things were less confusing than they had been in the past. Unfortunately, as malleable technology goes, it is increasingly easy to build on a standard. However, this mentality seems to have rebelled against the very basics of why the cable was created.
The latest iteration of the technology; 1.4 was standardised in the middle of 2009 and will soon be seen in the latest crop of 2010 consumer electronics, including LCD and Plasma Televisions, Blu-ray players, Amplifiers and Set-top Boxes. But what does this latest technology really offer? This is what we shall look at today.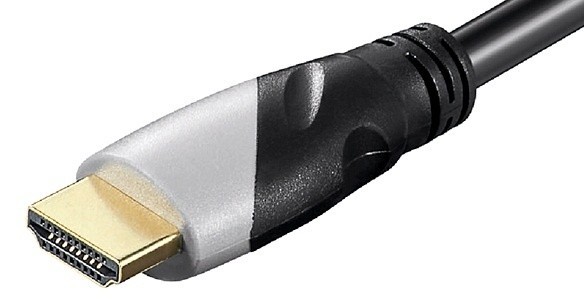 The form of the cable is very similar as it has always been. To the naked eye it's exactly the same. However, the internal wiring has changed somewhat, which means that cables designated HDMI 1.3 won't take advantage of the new HDMI 1.4 specification and should not be used on HDMI 1.4 devices.
The biggest change for HDMI 1.4 is the addition of much higher bandwidth necessary to facilitate 3D content; from Blu-ray, Television broadcasts and PlayStation 3 (and presumably down the track, Xbox 360). Because of the additional data requirements and the need to standardise the way that content is sent from device to device, it was necessary to add further to the HDMI specification.
[img]2[/img]
Internally, there is an additional wire for Ethernet communication. In future devices, this means that you won't necessarily have to run a separate Ethernet connection in addition to HDMI. This will be of major benefit to Tivo-like PVR devices and future iterations of gaming consoles.
Another benefit of 1.4 is the audio return channel. This will come as a benefit to digital television watchers using a Televisions inbuilt digital tuner, or an inbuilt DVD or Blu-ray player. Instead of running an additional optical connector to an amplifier, HDMI will be able to send data not just to the Television, but from the Television.
[img]3[/img]
Another side-benefit to the allowances made for higher bandwidth 3D content is that now HDMI supports up to 4K resolutions. This is the same mammoth resolution that Digital Cinema use. This won't be relevant to most home viewers for some years, but it's comforting to know that they are looking to the future and there might not be too many revisions of HDMI in the years to come.
So for consumers who will be early adopting into 3D televisions, they will need to ensure that they purchase HDMI 1.4 specified cables. I feel this will be the most confusing aspects of HDMI 1.4 moving forward and something consumers should be wary of.