I used to hate re-installing Windows, but with a few tricks it can be a quick and painless effort these days. We've written some previous articles that will help you, first of which is installing Windows from a USB drive which is worlds faster than using an optical drive.

Secondly, we have the Windows Update Downloader article, and thirdly, how to slipstream your new Windows disc. This all goes towards making your PC life easier, and now we're going to do the same with games.
Normally, a fresh install of Windows would require you to re-install Steam and Origin (one or the other, or any other digital distribution platform - but we're centering on Steam and Origin for this Tweakipedia article). You still have to do that, but you'll be able to migrate your games over, and then let them sync to the Steam and Origin networks.
This means you'll need to have your Steam and Origin folders, of which I keep on a totally separate drive so that when I re-install Windows, my games aren't touched. It's a better way of doing things, but not everyone has multiple HDDs in their systems. If you do, this is a great way to do things.
What you'll need:
Steam (or download it here)
Origin (or download it here)
Your Steam and Origin folders (and remembering where they are)
And away we go!
Note: For the purpose of this article, our Steam and Origin folders reside in F:/.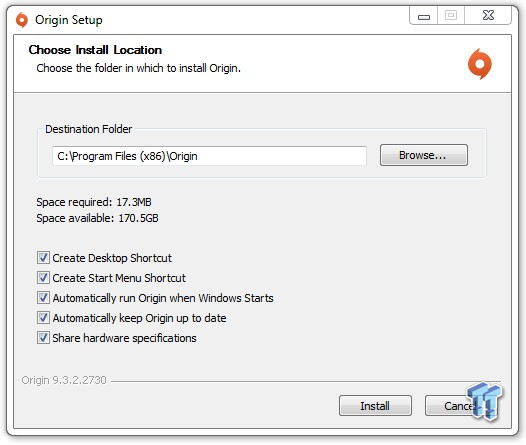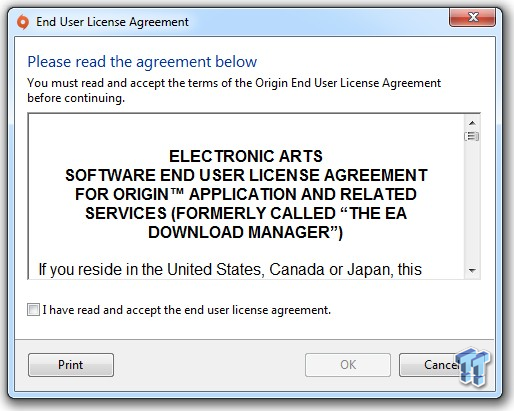 Download both the Steam and Origin clients, then we'll begin by installing Origin. I'm sure you've been through this before, but we'll quickly walk you through the installation process. Open up the Origin installer, and let it do it's thing.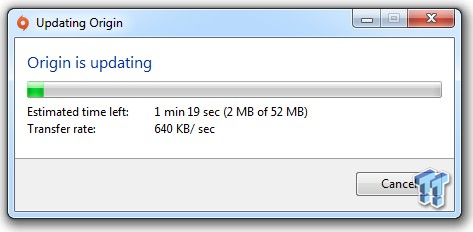 It'll want to update of course, so let it update.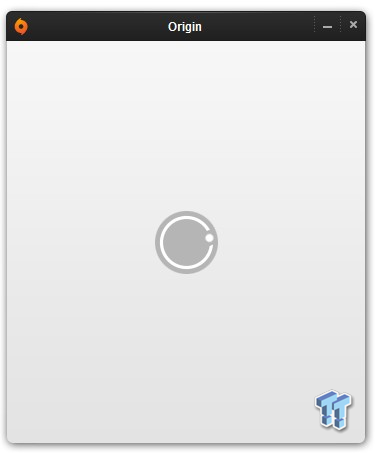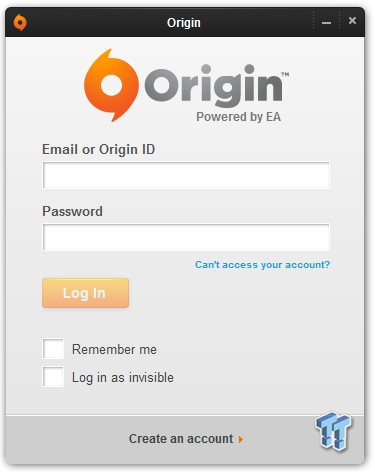 Once Origin has updated, it'll open up for the first time and you'll need to sign into your account.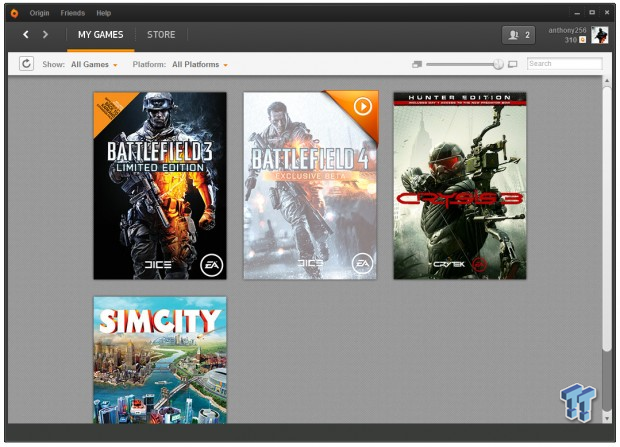 Once you've signed in, you'll be greeted with the games that you have installed, and the upcoming Battlefield 4 Beta that I'm drooling at the possibilities of.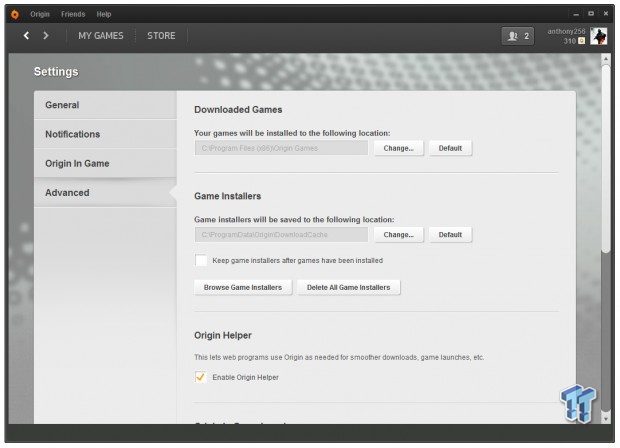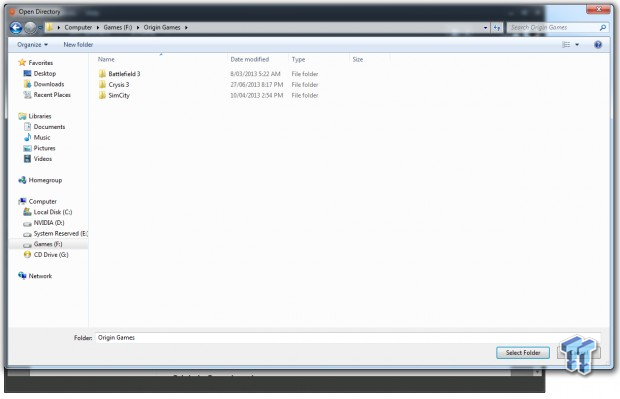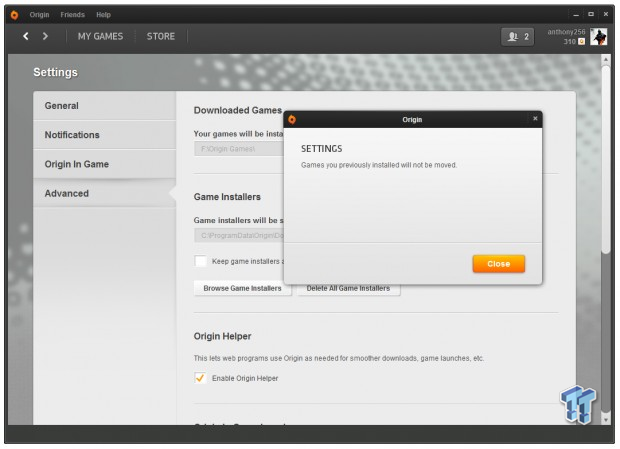 First off, click Origin in the top left, then Application Settings. On the left, you'll see Advanced. Once you're in Advanced, you'll see Downloaded Games, and below that, 'Your games will be installed to the following locations.'
You'll want to change this to wherever the 'Origin Games' folder is sitting on your machine. Now we'll download a game.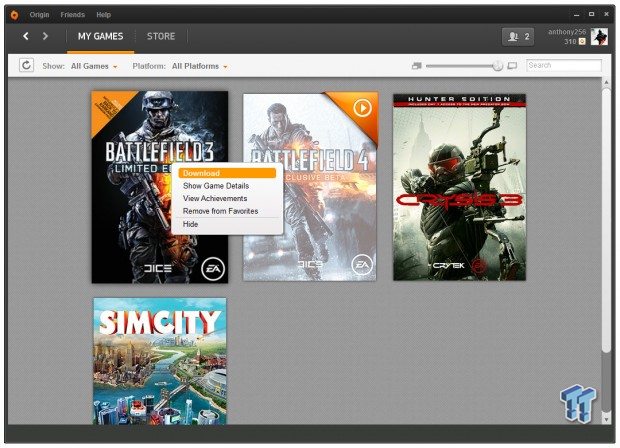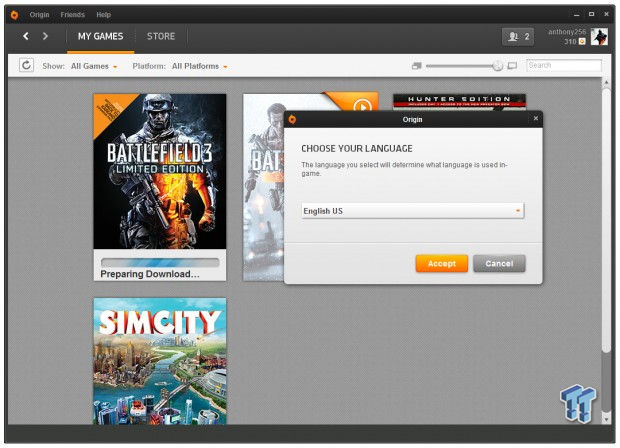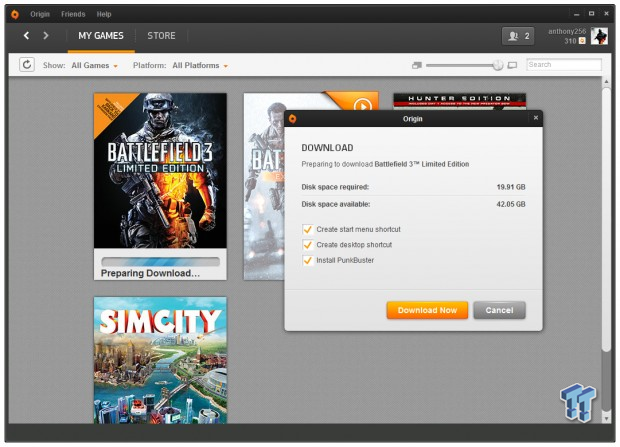 Right click, then 'Download' a game. We've shown you this by doing so with two games: Battlefield 3 and Crysis 3.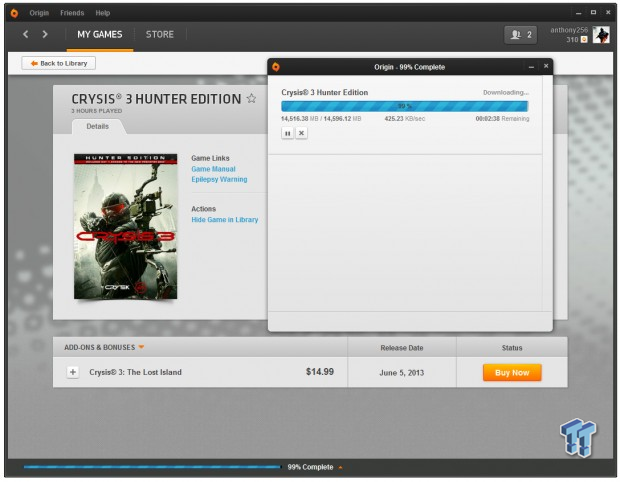 Once Origin gets to around 1% of that game downloading, completely close Origin down and exit the application. Wait a few seconds and then open it back up again and repeat the download process. This time, it will detect your Origin Games folder, and the installation should take just a few seconds or minutes, depending on your connection as it resyncs your games with the Origin server.
Next we'll move onto Steam, which is even easier.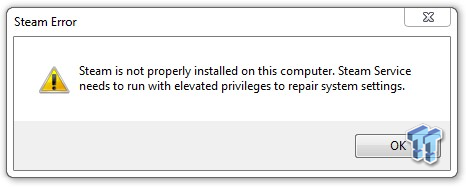 In order to get Steam working again, navigate to your Steam folder, for us, its: F:/Steam. Open up the Steam.exe and it'll prompt you with an error.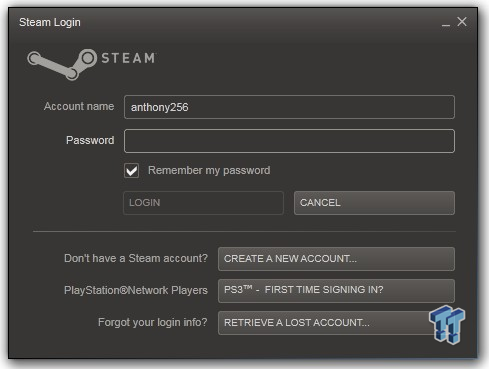 Let it go, and then sign into your Steam account.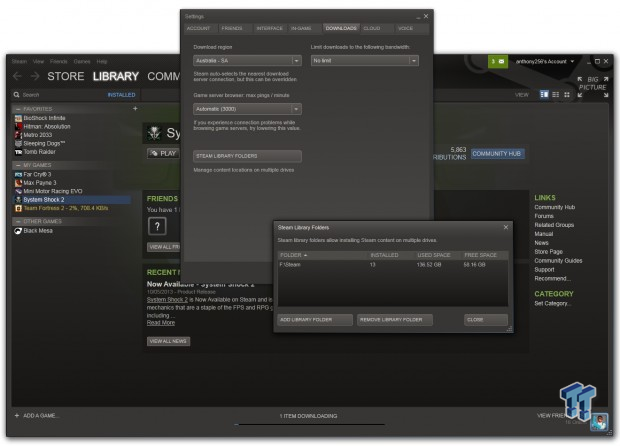 Once you've signed in, in the top right click Steam, then Settings, then Downloads, and finally, Steam Library Folders. This is just to confirm that your Steam installation has picked up the Steam folder, and that your games are ready to go. My Steam folder is close to 180GB, so this saves me countless days of downloading, or even countless hours of transferring them from drive-to-drive.
Last updated: Nov 3, 2020 at 07:12 pm CST