I'm not a big fan of optical drives, and haven't had one in my system for quite sometime now (probably around the time Windows Vista was released). How do you install Windows if you don't have an optical drive? Well, Microsoft are kind enough to help us out with this with the Windows 7 (and 8) USB/DVD Download Tool.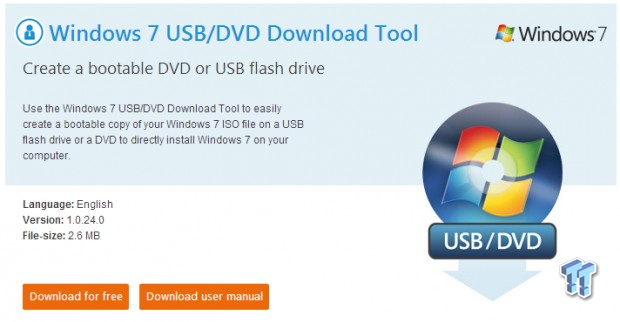 This tool creates a bootable DVD or USB flash drive of a Windows disc, which you can boot from, and install Windows from. It's more efficient, and much, much faster, too. You will need a Windows 7 ISO file in order to proceed from here.
This tool is best for those who have previously received an ISO file of Windows, and if you haven't, this will be a hurdle for you.
There's another thing to note, too, if you're using a UEFI-based motherboard (like most of the newer, enthusiast and higher-end motherboards) you'll need to jump into the BIOS and disable secure boot. Without secure boot disabled, Windows cannot be installed from a USB drive.
Tools required:
Windows 7/8 ISO file

8GB flash drive (the faster the better)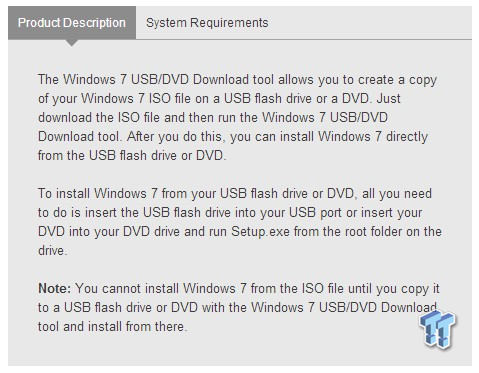 Ok, here we go. First step, you'll have to download the Windows 7 USB/DVD Download Tool.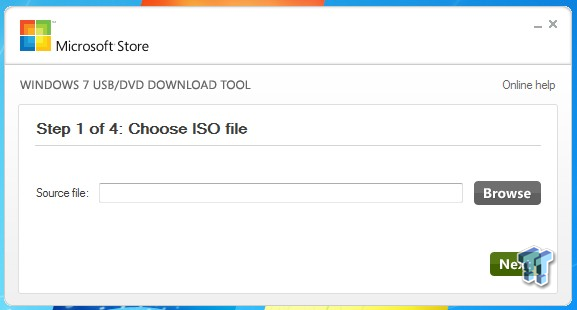 The first step is easy, you just direct the software to your ISO file in your system (or NAS, or external drive).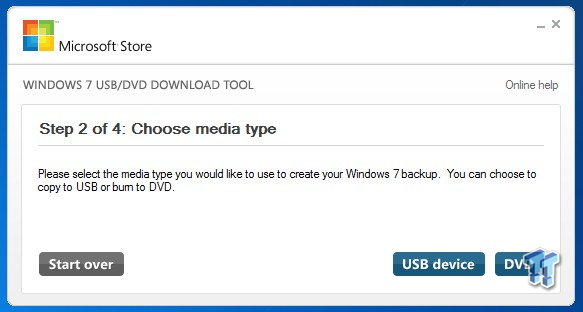 Next, you'll choose your media type - are you burning the ISO file to a DVD? Or are you wanting to install it from a USB flash drive or external USB device? Obviously we'll choose the latter, as that is what this guide is for.
Next you'll need to actually insert your USB drive - be prepared to format it, as it'll need to be wiped for this procedure to be completed. Once you're ready - click 'Begin Copying' to let it do it's thing.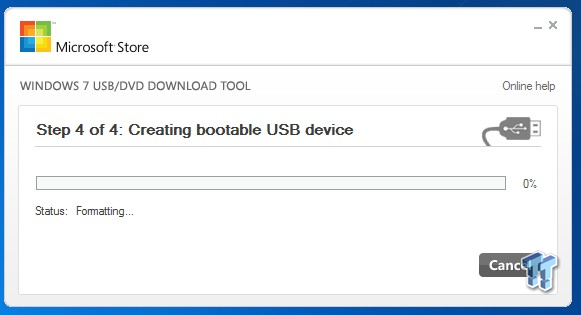 Once it begins, it'll format the drive and copy over the ISO file to the USB drive.
And now we're complete! The time it takes will depend on the USB flash drive used, the better and faster the drive, the quicker the procedure will take thanks to the increased read/write speeds of the drive.
And now you're done! Reboot your computer, check your BIOS to make sure your boot drive is now your USB flash drive with Windows on it, and disable secure boot if you're using a UEFI-capable motherboard.
Last updated: Nov 3, 2020 at 07:12 pm CST