iXsystems, an industry leader in storage and servers driven by Open Source, today announced that its TrueNAS arrays continue to receive accolades from industry research firm DCIG. The TrueNAS Z50 "TrueFlash" array ranked "Excellent" in the DCIG 2015-2016 All-Flash Array Buyer's Guide. This news comes just months after DCIG awarded the TrueNAS Z20 with an "Excellent" rating in their 2015-2016 Small/Midsize Enterprise (SME) Hybrid Storage Buyer's Guide. DCIG also awarded the TrueNAS Z30 an "Excellent" in their 2015-2016 Midsize Enterprise Hybrid Storage Buyer's Guide.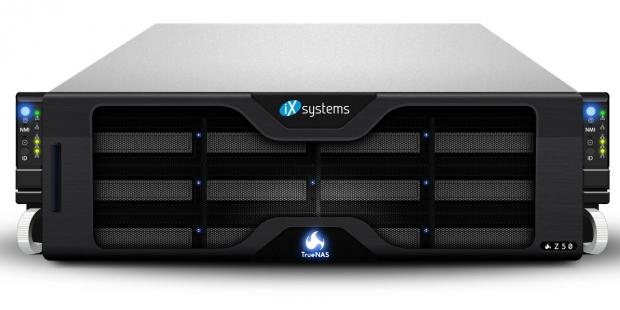 More than 90 different criteria from 28 different products were evaluated, weighted, and scored in the DCIG 2015-2016 All-Flash Array Buyer's Guide. There is an "Overall Score" as well as rankings for "Management & Software", "Virtualization" and "Hardware". DCIG ranked each category into "Best in Class", "Excellent", "Good", and "Basic."
The iXsystems TrueNAS Z50 achieved Excellent honors in the Hardware category, due in part to the robustness of the TrueNAS modular, tool-less hardware platform, its flash capacity, its field serviceability, and its self-healing features. DCIG showed that the TrueNAS products are ahead of many competitive products from the likes of Dell, EMC, IBM, NetApp, Pure Storage, and Violin Memory. DCIG also rated the TrueNAS Z50 support as "Excellent."
TrueNAS Z50 "TrueFlash" features:
Provides concurrent support for both SAN and NAS

Supports all VMware vSphere VAAI Block features evaluated by DCIG

Inline data compression and deduplication

Multiple snapshot and storage capacity optimization features

Large DRAM Cache

Automated snapshot policies with local and remote replication

Support for Remote Management and Proactive Remediation

Simultaneous support for Fibre Channel and Ethernet

No separate licensing for features such as thin provisioning and replication
"This recognition from DCIG confirms our view that Open Source technology can be used to provide enterprise-class storage for every customer at a lower TCO than other vendors," said Brett Davis, Executive Vice-President of iXsystems. "Neither TCO nor price were evaluation criteria in the guide, but TrueNAS is the leader in performance and feature per dollar, so had they been, I'd presume we'd top the list. The TrueNAS Z50 is hands-down the best value in All-Flash Arrays."
Last updated: Apr 7, 2020 at 12:10 pm CDT