LG Electronics USA announced a U.S. market first: the launch of LG's line of premium lightweight laptops - LG gram series. LG gram laptops are available now at Microsoft stores across the country as well as online at Microsoft Store and Amazon. Named the LG gram as a nod to the devices' extremely light weight, the line is perfect for the everyday user looking for a high-performance laptop that is portability and durable with a sleek, modern design.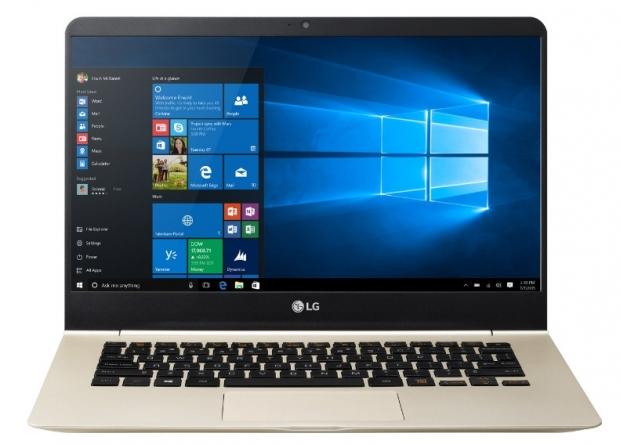 In fact, the LG gram 14 is among the lightest laptops in the 14-inch category, weighing only 2.16 pounds - less than the MacBook Air. In addition, the body is made of carbon-lithium and carbon-magnesium, the same materials found in spacecraft and race cars, giving the LG gram 14 an exceptionally strong rugged framework that stands up to everyday life while remaining lightweight. Finally, at just a half-inch thin, the LG gram 14 can be packed up and taken anywhere easily.
"LG has a long history of developing innovative consumer electronics products and has applied that expertise, along with its laptop success in other markets, to the LG gram series in the U.S.," said David VanderWaal, vice president of marketing, LG Electronics USA. "We recognize this is an extremely competitive category, and are confident consumers will respond well to this product that combines powerful performance with lightweight design."
"We're thrilled that LG is bringing the LG gram series of premium devices with Windows 10 to the U.S.," said Peter Han, vice president of worldwide OEM marketing, Microsoft Corp. "LG delivers sound and display innovation in a sleek, lightweight device that brings to life some of the exciting new features in Windows 10, including Cortana and Microsoft Edge."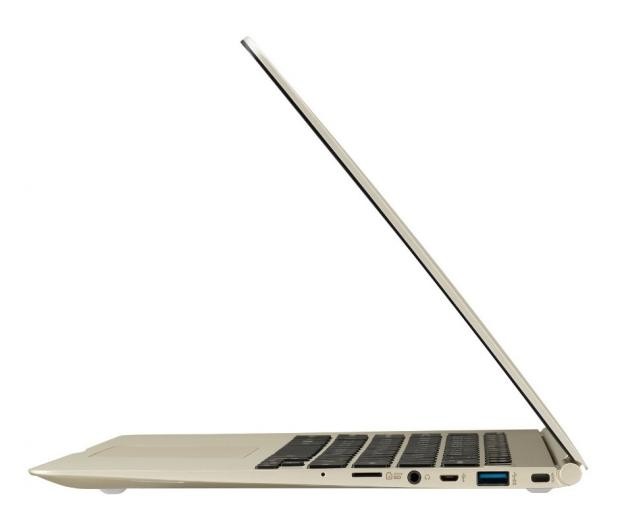 LG Gram Partners with Best-in-Class Software Providers
The launch of LG's first laptop series in the U.S. is perfectly timed with the debut of Windows 10, setting the stage for a new player in the laptop game that Windows lovers can use with ease. The LG gram series comes fully equipped with Windows 10, including Cortana and Microsoft Edge for a more personal and productive computing experience. All are Microsoft Signature Edition laptops, which means a clean, fast and protected experience - each PC is free of installed junkware, is performance-tuned and has a fully virus-protected system. It also delivers powerful performance with fifth generation Intel Core processor (either Intel Core i5 or i7).
"Intel is excited to partner with LG in bringing LG laptop products to the U.S. market," said Navin Shenoy, corporate vice president and general manager, Mobility Client Platforms Group, Intel. "With Intel Core processors delivering a balance of performance, rich graphics and great battery life, we think the LG gram series is a compelling new offering for consumers."
LG Gram Delivers Lightweight Design with High-Caliber Features
The LG gram series provides users with the portability of a slim, lightweight laptop design without sacrificing performance, speed or access to a plethora of connectivity options. It supports the latest standards for connectivity, including Wi-Fi and Bluetooth wireless technology, along with extra ports for USB 3.0, a micro-USB and micro-SD slot. It also comes with a built-in HDMI port, which is uncommon among laptops of this size, which generally require HDMI adaptors.
With LG gram's instant boot feature, the operating system starts up immediately when the user opens the display whether it's totally powered off or simply in sleep/hibernation mode. It also boasts a battery life of up to 7.5 hours, allowing most users to enjoy a full day's use in a single charge.
Following in the tradition of LG's breathtaking TV displays, LG gram series also offers a rich viewing experience with Full HD picture quality, boasting a 1920 x 1080 resolution and 16:9 aspect ratio for a more lifelike, immersive viewing experience. The display also features LG's In-Plane Switching (IPS) technology, which ensures accurate color saturation and contrast, even at wide viewing angles.
"Reader Mode" provides optimal conditions for reading by reducing blue light, helping to protect your eyes and allow for comfortable reading during extended periods of time. LG gram series also offers advanced sound quality thanks to its built-in Digital-to-Analog converter (DAC), which allows users to experience hi-fi quality sound with less noise and distortion.
Three models comprise the LG gram laptop series:
LG gram 13 - 13-inch model in white with Intel Core i5, 8GB of memory and 128GB of storage Model 13Z950-A.AA3WU1. Weight: 2.16 pounds. Suggested price: $899

LG gram 14 - 14-inch model in gold with Intel Core i5, 8GB of memory and 128GB of storage Model 14Z950-A.AA3GU1. Weight: 2.16 pounds. Suggested price: $999

LG gram 14 - 14-inch model in gold with Intel Core i7, 8GB of memory and 256GB of storage 14Z950-A Model 14Z950-A.AA4GU1. Weight: 2.16 pounds. Suggested price: $1,399
Last updated: Apr 7, 2020 at 12:10 pm CDT