Since the company's inception, Acer's purpose has been the breaking down of barriers between people and technology. Acer continues successfully to make technology more accessible to more people and to put devices in the hands of the many and not just the few, while consistently delivering an experience beyond their expectations.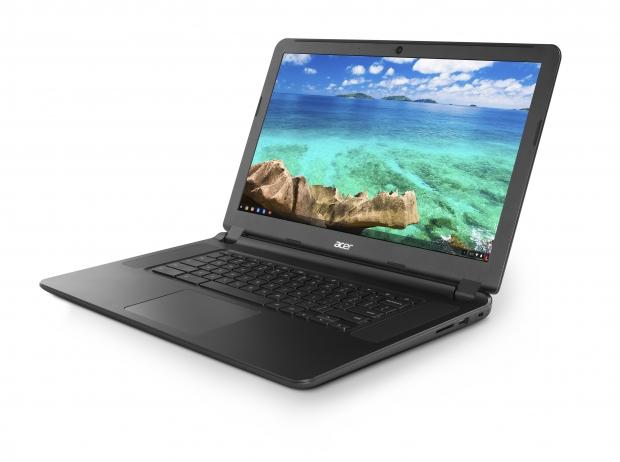 "We believe that asking questions leads to better products," said Jason Chen, Corporate President and CEO of Acer. "Because by doing so we will have a sound understanding of consumers and as a result, enable us to develop products and solutions that truly echo their needs."
Acer Expands Award-winning Design Language on New Lineup
At next@acer, the company expanded its award-winning design language across the new back-to-school season lineup, including two 2-in-1s - Aspire Switch 10 E and Aspire Switch 10; an 11-inch convertible - Aspire R 11; three new notebooks - Aspire V 15, Aspire E and ES Series - offering strong performance and stylish design for work and play; the new Chromebook 15 with 11.5 hours of battery life, currently the longest in the 15-inch Chromebook segment; and the Iconia Tab 10 tablet for education and Iconia One 8 with advanced touch capability.
All of the new back-to-season Windows-based products ship with Windows 8.1 and are supported by Acer for free Windows 10 upgrade.1 Acer now offers one of the most comprehensive lines of Windows-based products including smartphones, tablets, notebooks, and desktops for a consistent user interface across devices.
Acer demonstrated its strength in delivering technology timely to market by unveiling two industry firsts: a 34-inch curved gaming monitor featuring NVIDIA G-SYNC technology - XR341CKA, and a LED projector with an intelligent ambient light sensor - K138ST.
Acer's Gaming Strategy
Acer also shared its initiative for the fast growing global gaming market by announcing its Gaming strategy. On top of the Aspire V Nitro Series gaming notebooks, Acer unveiled its plan for the Predator family of devices designed for hardcore gamers across multiple form factors. The Predator line will feature a distinct design language to capture the speed and excitement of PC gaming, and the upcoming range will complement the already available Predator desktop line with notebooks, tablets and monitors.
Comprehensive 1- to 100-inch Product Lineup
Acer also showcased its comprehensive 1- to 100-inch product lineup at next@acer, including its smartphones, wearables and projectors. Within the context of the important aspects of life which the products seek to improve: Productivity, Entertainment, Gaming, Education and Connecting, Acer provided guests with hands-on experience of devices designed to help people get more done, have fun, play hard, get smart and stay in touch with others - effortlessly.
Updates BYOC Status and Previews New Communication Device
Connectivity was further represented by Acer's Build Your Own Cloud (BYOC) vision that shows how Acer combines hardware, application, software, and devices to form an ecosystem for highly secure communication, consolidation, and sharing of information. For homes and individuals, the small yet powerful aBeing One smart center consolidates and shares intelligence and can be used to manage the many IoT devices. For corporations, Acer offers the abPBX plus series - a global communication network that overcomes the limitations of traditional hardware-based systems. Based on an all internet protocol with software defined network, abPBX plus integrates traditional office telephony systems with tablet PCs, smartphones and other mobile devices. abPBX plus offers enterprises with a major advancement in manageability, efficiency, and security while lowering the total cost of ownership.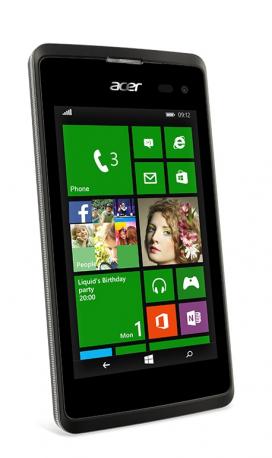 As part of its new communication device business, Acer also showed a prototype of its new touch phone that brings smart to the traditional office phone and operates on the abPBX plus network. With intuitive touch operations, large display for video conferencing and instant messaging, easy phone directory searches, real-time news and announcement relay, the Acer touch phone boosts office workers' productivity and ensures they never miss their calls when they are away from their desks.
For more information about devices, solutions and demonstrations at next@acer, visit acer.com/nextatacer.
Last updated: Apr 7, 2020 at 12:09 pm CDT