Announcing the AEGIS micro-ATX chassis from BitFenix. AEGIS features a beautiful rounded shield-inspired front with the same ICON logo display featured on Pandora, and a sporty fresh design all around. It comes in black, white and 3 vibrant colors (red, blue, yellow) and supports an impressive amount of fans and radiators: up to 8 120mm fans or 5 140mm fans, dual 280 radiators and even a dual 360 build is possible with slim rads.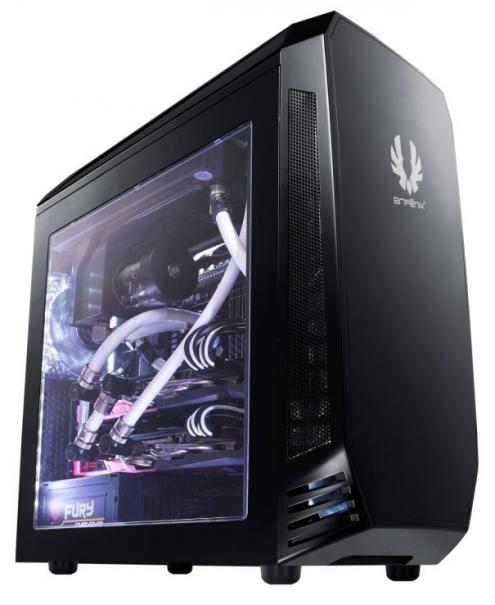 The 3 tool-free storage cages are modular and can be moved around or taken out all together, in which case there is still a hidden 2.5" slot behind the PSU and a "show off" 2.5" slot next to the mainboard tray. Besides some nice dust filters on the top, front and bottom, it comes with a built in fan controller, a stylish PSU cover, a rubber padded pump bracket and last but not least a neat Reservoir bracket, that let users attach a reservoir or pump/res combo to a 240 or 360 radiator.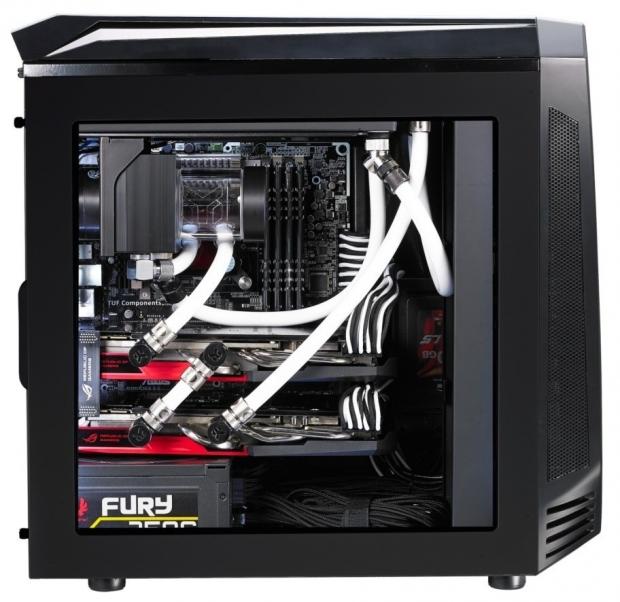 Bitfenix ICON Logo Display
AEGIS features an even larger 2.8" ICON color Display than Pandora Simple Plug n Play USB cable and Drag and Drop app to customize the Case Logo Open Source - ready for custom apps and scripts.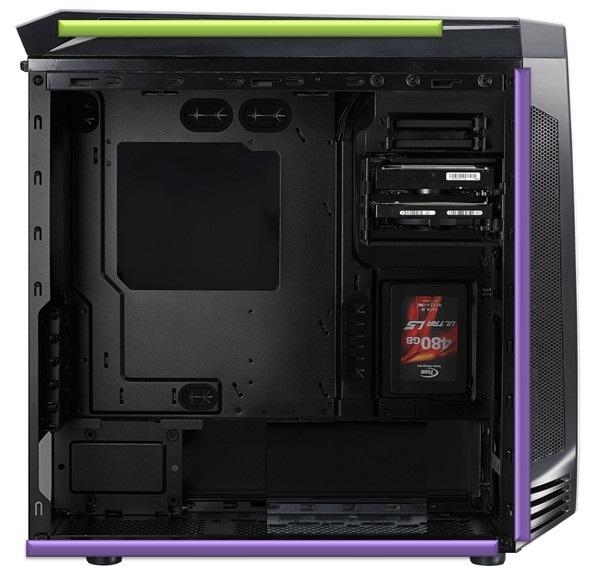 MATX Performance
Up to 8 120mm Fans or 5 140mm fans - there is no air standing still in this case! And thanks to Magnetic and clip-on dust filters all around, dust bunnies are banned for life.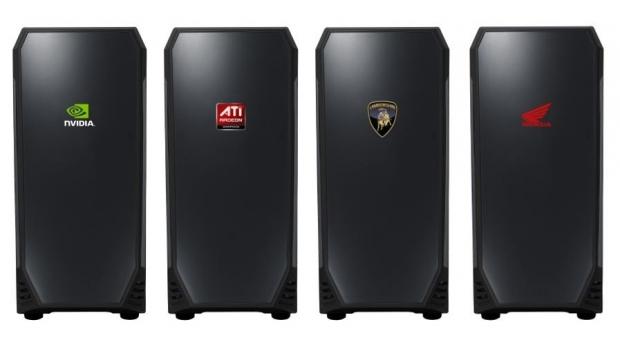 Watercooling Ready
AEGIS supports a 360+240 loop or a dual 280 radiator combo. Pumps and reservoirs can be installed on the case bottom, or our bundled brackets which enable them to hang from the case top or front, or be secured directly to a 240 or 360 radiator.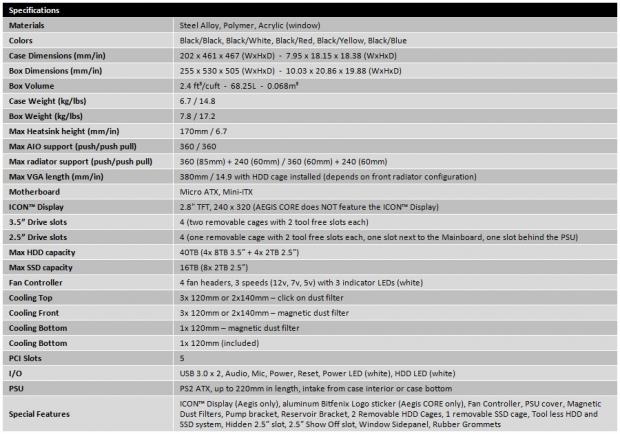 Last updated: Apr 7, 2020 at 12:09 pm CDT