TRENDnet, a best-in-class wired and wireless networking hardware brand, today announces the availability of the Powerline 1200 AV2 Adapter Kit, model TPL-420E2K. TRENDnet's Powerline 1200 solutions create an extreme performance Powerline 1200 network using an existing electrical system. Installation couldn't be easier-adapters auto-connect (on the same electrical system) out of the box over a pre-encrypted Powerline networking signal. Plug in the first adapter and network it to an existing router. Plug in other adapters on the same electrical system for instant extreme Powerline 1200 networking.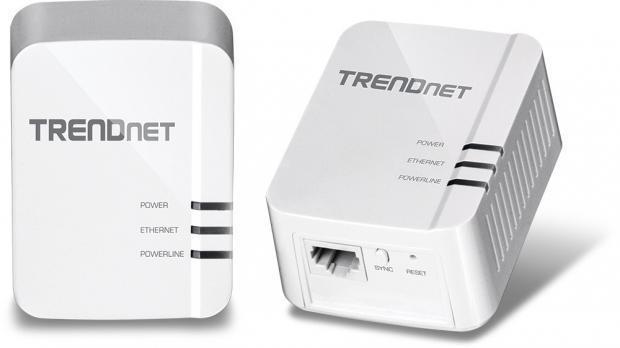 Powerline MIMO technology uses all three electrical wires (live, neutral, and ground wires) to achieve ground breaking networking throughput speeds and to further expand networking coverage. A Gigabit port, on both models, extends high performance networking to the respective connected device. TRENDnet adapters connect over electrical lines for homes up to 5,000 square feet (465 sq. m) or over an electrical power line for a linear distance of up to 300 meters (980 ft.).
"Powerline 1200 offers double the speed existing Powerline 600 solutions," stated Zak Wood, global marketing director for TRENDnet. "We are confident in the performance of our TPL-420E2K and look forward to product reviews."
TPL-420E2K
Powerline 1200 AV2 Adapter Kit
Includes two TPL-420E adapters

Extreme Powerline 1200 networking over existing electrical lines

Enhanced performance and range with Multiple Input Multiple Output (MIMO) Powerline technology

Simply plug in the adapters-TRENDnet adapters auto-connect out of the box

Pre-encrypted Powerline for your convenience

Gigabit port maintains high performance wired networking

Connects over electrical lines for homes up to 5,000 sq. ft. (465 sq. m)

Ultra stable Powerline signal

Power Save mode reduces electrical consumption by up to 80% when idle

Press the Sync button to change existing encryption keys

Compatible with Powerline 600, 500, and 200 solutions
Last updated: Apr 7, 2020 at 12:09 pm CDT