MSI offers cashback to end-users who buy a selected MSI motherboard combined with a MSI video card at official MSI resellers. Some of the eligible products are MSI's full range of X99 motherboards, the MSI Z97 GAMING line-up, the Z97S SLI Krait Edition and selected H97 models. Combined with a purchase of one of MSI's latest GTX960, GTX970 or GTX980 video cards, or MSI's high performance R9 290 or R9270X cards, end users can receive cashback adding up to $56.67.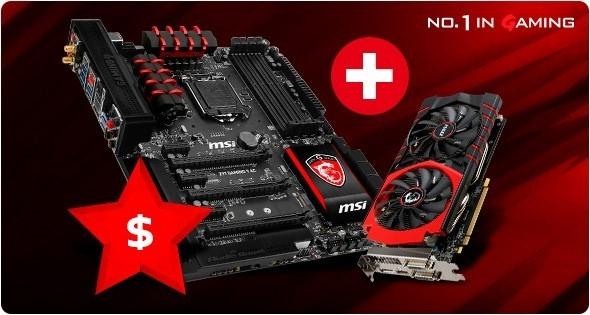 The promotion is running in 20 countries in Europe and is set for those looking to upgrade or assemble a brand new high-performance PC by themselves, ready to take on any PC computing task in 2015. All program details can be found here.
People from the following countries are eligible for the MSI cashback action which runs from February 10th until March 12th 2015: France, Belgium, Luxemburg, Netherlands, Sweden, Finland, Norway, Denmark, UK, Germany, Poland, Slovakia, Switzerland, Czech Republic, Spain, Italy, Austria, Russia, Ukraine, Turkey.
Last updated: Apr 7, 2020 at 12:09 pm CDT