ViewSonic Corp., a leading global provider of visual solution products, launches a line of Privacy Filter Screen Protectors for desktop displays. The new line was developed with Tech Armor, a leading provider of accessories and screen protectors for mobile devices. The ViewSonic Privacy Filter Screen Protectors deliver superior front-of-screen performance while preventing anyone outside a 60-degree viewing angle from seeing the content. The ViewSonic Privacy Filter Screen Protector is the ideal solution for many applications in healthcare, financial services, business and government, education, and as well as anyone concerned about their on-screen privacy.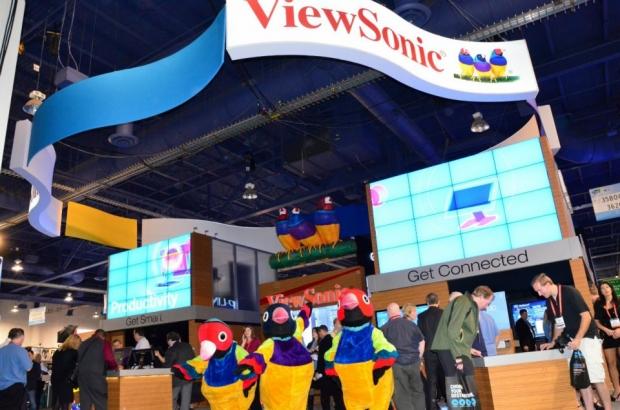 Privacy Filter Screen Protectors are available in three popular sizes including the 21.5-inch (VSPF2150), 23.6-inch (VSPF2360), and 27-inch (VSPF2700) models. The Privacy Filter Screen Protectors deliver the industry standard 60-degree viewing angle required by many government and industry regulations and include anti-glare coating to reduce distracting sheens and reduce eye-strain. The ViewSonic Privacy Filter Screen Protector also features an anti-scratch layer to provide long lasting protection - all while maintaining the front-of-screen performance that has made ViewSonic a leader in desktop displays.
"Our customers expect nothing less than the very best front-of-screen performance and that balance between on-screen privacy and viewable performance requires the technology that 25 years of display expertise brings," said Al Giazzon, vice president of marketing, ViewSonic Corp.
"We are more than excited to be working with a world class organization like ViewSonic, a leader in display technology that marries well with Tech Armor's expertise in optical privacy and protection solutions for mobile and desktop displays", says Joseph Jaconi, co-founder and general manager of Tech Armor.
ViewSonic's VSPF2150, VSPF2360 and VSPF2700 Privacy Filter Screen Protectors will be available in January 2015, at respective MSRP's of $99.00, $115.00, and $185.00 (USD).
Last updated: Apr 7, 2020 at 12:08 pm CDT