Western Digital Corp. today reported revenue of $3.8 billion and net income of $495 million, or $2.05 per share for its first fiscal quarter ended Sept. 27, 2013. On a non-GAAP basis, net income was $514 million or $2.12 per share. In the year-ago quarter, the company reported revenue of $4.0 billion, net income of $519 million, or $2.06 per share. Non-GAAP net income in the year-ago quarter was $594 million, or $2.36 per share.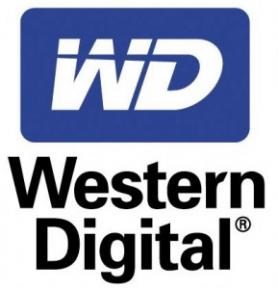 The company generated $680 million in cash from operations during the September quarter, ending with total cash and cash equivalents of $4.9 billion. During the quarter, the company utilized $150 million to buy back 2.3 million shares of common stock. On Sept. 19, the company declared a $0.25 per common share dividend, which was paid on Oct. 15.
"We continued to perform well in the September quarter as we remained focused on delivering value to our customers through differentiated and innovative storage solutions in all of our served markets," said Steve Milligan, president and chief executive officer. "Our HGST and WD subsidiaries continued to execute very well. Outstanding linearity drove strong operating results, with gross margins above the midpoint of our model range and earnings per share well above the high end of our guidance. Longer term, we are very excited about our ability to enable the ongoing creation, storage and management of digital content by consumers and businesses."
Last updated: Apr 7, 2020 at 12:08 pm CDT