CUPERTINO, Calif.--(BUSINESS WIRE)-- Seagate Technology plc (NASDAQ:STX), a world leader in storage solutions, today announced it is shipping the world's fastest hard drive- the Seagate Enterprise Turboâ"¢ SSHD. The industry's first enterprise solid state hybrid drive (SSHD), the Enterprise Turbo SSHD combines the capacity of a hard drive with solid-state flash enabling high-speed performance for mission critical data.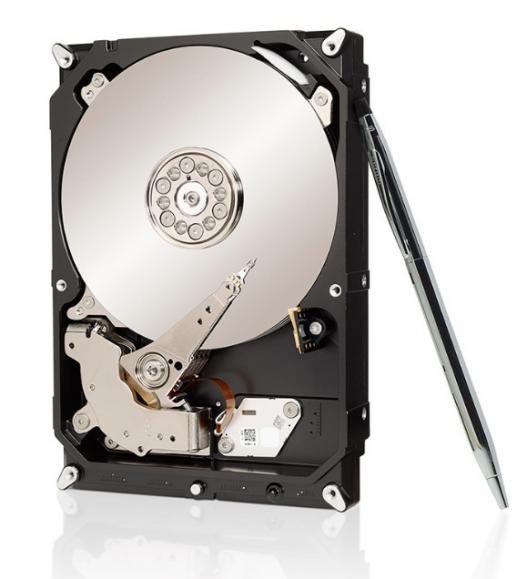 Setting a new standard in mission critical performance, the Enterprise Turbo SSHD provides up to a 3X increase in random performance over existing 15K-RPM drives and is available with up to 600GB of capacity. By unifying the best of solid-state and magnetic technologies, Turbo improves tiered storage performance combining accelerated speed with hard disk drive (HDD) high-capacity.
"Typically the most demanding mission critical applications for 15K drives have improved performance by compromising on capacity and cost per GB," said Rocky Pimentel, Seagate executive vice president and chief sales and marketing officer. "With the Enterprise Turbo SSHD, we deliver a no compromise drive that provides high-speed performance while enabling customers to leverage all of Turbo's capacity. The result, a combination of performance and capacity that we believe represents a new paradigm shift for mission critical, enterprise storage- a real game changer in storage solutions now and for generations to come."
IBM is using Seagate SSHD Technology
Over the past year, Seagate and IBM have been putting an enterprise SSHD prototype through its paces. After months of testing in Seagate and IBM labs, the first enterprise SSHD has been introduced as an option for the IBM System x servers. For more information, click here.
Storage Performance Council benchmarks confirm Seagate SSHD technology as performance leader:
Based on preliminary performance testing using standard system benchmarking tools, a 10K-RPM version of enterprise SSHD boasts IOPS over 2X better than a standard 600GB 10K-RPM hard disk drive. The end result is much improved and more cost effective performance for servers running mission critical applications such as big data analytics, virtual desktop infrastructure, and database and transaction processing. For more on the preliminary Seagate enterprise SSHD performance benchmarking click here for Storage Performance Council benchmarks.
The Enterprise Turbo SSHD enables lower cost server and storage configurations, making it appealing for OEMs and system builders who demand the highest, scalable performance at an affordable cost. It also delivers up to 3X the current mission critical HDD random performance at an HDD-comparable price. An extremely efficient and economical storage solution, the drive provides significantly improved $/IOPS.
The drive fine tunes storage tiering by caching at the I/O level, thereby addressing performance gaps and bottlenecks often found in tiered system environments. It also offers a self-encrypting drive option to maximize security for data-at-rest.
Key features of the Seagate Enterprise Turbo SSHD include:
World's Fastest Enterprise Hard Drive- boasts ultra-fast speed with up to 3X the increase in random performance over standard 15K-RPM drives.

Industry's First Enterprise SSHD- delivers transparent SSD-like performance to most heavily accessed data.

Ultimate Capacity- features up to 600GB of capacity- the highest enterprise performance drive available today.

Affordably Priced- yields 3X the current mission critical HDD random performance at an HDD-comparable price.

High-Reliability- provides enterprise endurance and reliability.
Additional information on the Seagate Enterprise Turbo SSHD can be found by visiting www.seagate.com/www/turbo.
Last updated: Apr 7, 2020 at 12:08 pm CDT