Corsair Components, Inc., a premier global supplier of high-performance PC components, has received a strategic investment of approximately $75 million from Francisco Partners, a leading technology-focused investment firm. Francisco Partners will partner with Corsair CEO Andy Paul and the management team to further strengthen Corsair's market-leading position among PC gaming enthusiasts. Paul and the current management team will continue to hold a substantial equity interest in the company.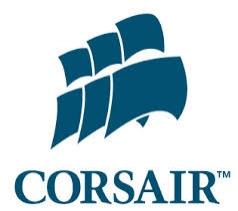 "Under the leadership of Andy Paul, Corsair has built an enviable brand among videogame enthusiasts," said Andrew Kowal, partner at Francisco Partners who leads the firm's hardware investment activities. "This brand position was born out of the team's great passion for delivering best-in-class products to its customers around the world."
Since its founding in 1994, Corsair has built one of the top brands in PC gaming components and peripherals. Its close relationships with customers facilitate new product development, and its global distribution network enables the company to scale quickly. With more than $500 million in annual revenue, Corsair is among the largest privately owned hardware companies in Silicon Valley.
"We sought out Francisco Partners based on its rich experience with high-growth hardware companies and its reputation for operational expertise," said Corsair CEO, Andy Paul. "Following the transaction, we are confident we will be able to better support and serve our existing customer base and core markets. Furthermore, with the support of Francisco Partners, we will continue to leverage our understanding of enthusiast audiences to expand into related adjacent product categories and geographies."
Mr. Kowal added, "Corsair's attractive growth and expanding market position realized over the last decade is a testament to its product innovation and strong execution. We look forward to partnering with Andy and the Corsair team to strengthen this foundation and build upon it through selective acquisitions."
Stifel served as exclusive financial advisor to Corsair Components in the transaction. Financial terms of the transaction were not disclosed.
Last updated: Apr 7, 2020 at 12:08 pm CDT