Sharkoon introduces a new series of Midi-ATX cases. The models of the VS3 series are aimed at price-conscious budget customers who do not accept compromises in quality and features. The Standard models of the VS3 ATX case series offers three drive bays for optical drives and an externally accessible 3.5" drive bay. This can, as an example, be used for a card reader, fan controller or USB hub.
Behind the LED fan illuminating the mesh front sits the option for either two 3.5" hard drives and a 2.5" hard drive/SSD or alternatively a 3.5" hard drive and two 2.5" hard drives/SSDs. The components can either be mounted vertically or horizontally within the compact case, in order to incorporate graphic cards with a maximum length of up to 35 cm. The maximum height of the CPU cooler is 15.5 cm.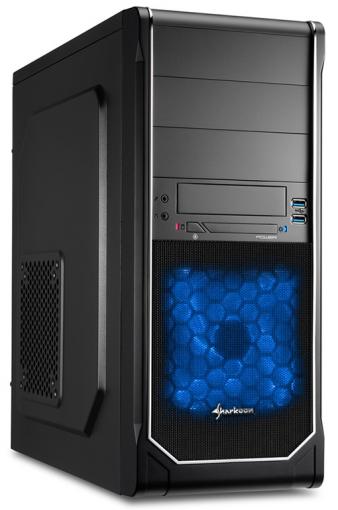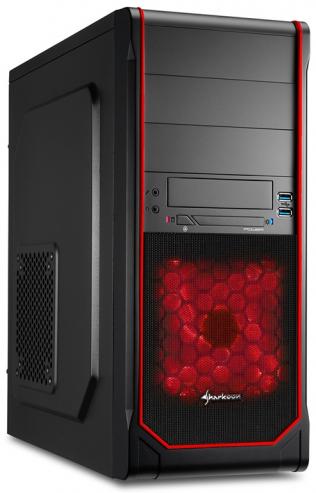 The interior is cooled by a pre-installed 120 mm LED fan on the front side of the interior painted case. Additional fans can be attached to the side panel and the rear of the cases. In the Standard Version, the VS3 case provides a ceiling mounting power supply bracket as well as a front I/O with two USB2.0 ports, a microphone and headset jack. The black ATX cases are offered with either chrome, green or red detailing. The front fan illuminates in the same color as the detailing, the chrome version has a pre-installed blue fan. In addition, it comes with seven slots for expansion cards, practical quick-locking mechanisms for optical drives as well as a decoupled mount for 3.5" hard drives. The case measures 427 x 190 x 420 mm (L x W x H) and weighs around 4 kg.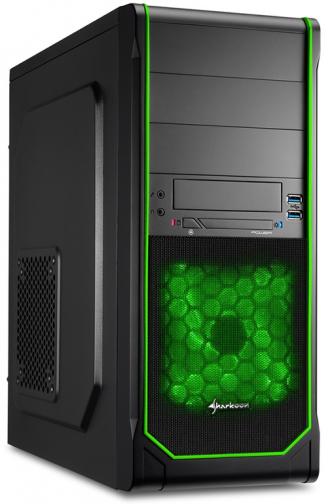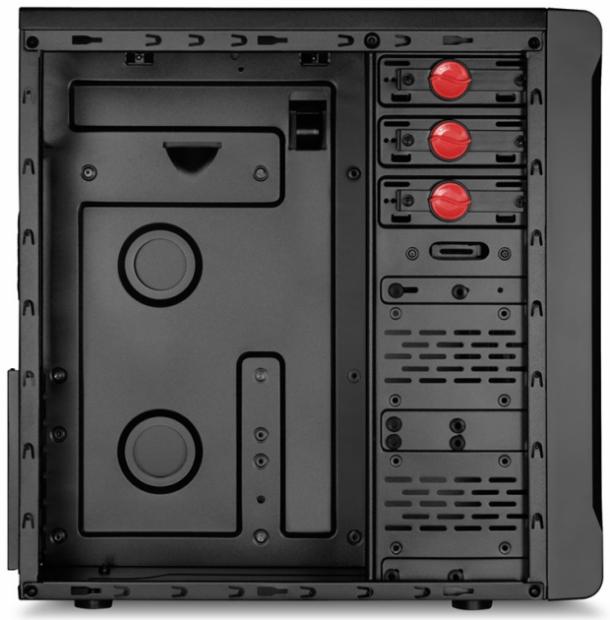 The Value Edition of the VS3 offers the same features and specifications however with two USB3.0 ports in the front I/O, which can be connected internally via a 19-pin mother connector. Also an alternative USB2.0 port is included, in order to ensure backward compatibility with older motherboards.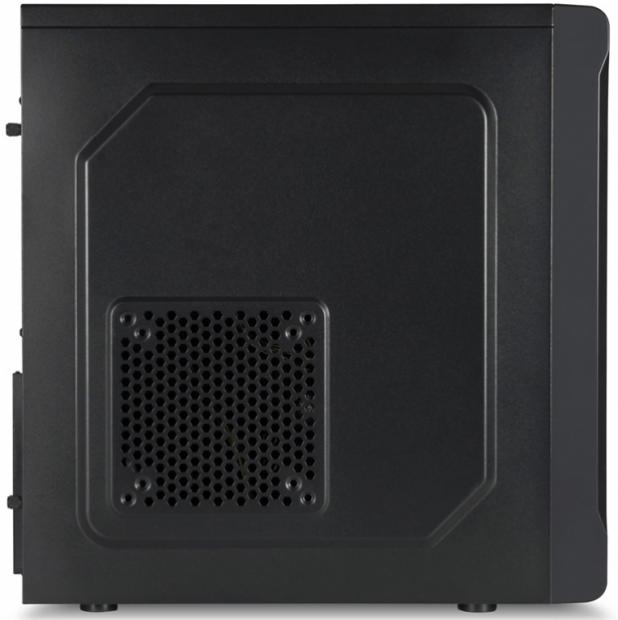 End customers will find the Sharkoon VS3 ATX case series available from authorized retailers.
Price:
Sharkoon VS3-S Standard ATX Midi-Tower (chrome) MSRP 24.99 euros Sharkoon VS3-S Standard ATX Midi-Tower (green or red) MSRP 22.99 euros

Sharkoon VS3-V Value ATX Midi-Tower (chrome) MSRP 29.99 euros Sharkoon VS3-V Value ATX Midi-Tower (green or red) MSRP 26.99 euros
Last updated: Apr 7, 2020 at 12:07 pm CDT