AVADirect, a leading custom computer integrator, has begun offering the AMD HD 7970 mobile graphics card for sale on their website. AVADirect is one of the first outlets to offer the AMD HD 7970M in Clevo P150EM and P170EM gaming notebook models. AVADirect has already begun taking pre-orders and plans to ship out the notebooks with dedicated AMD HD 7970M graphics cards to expecting customers within 2-3 weeks.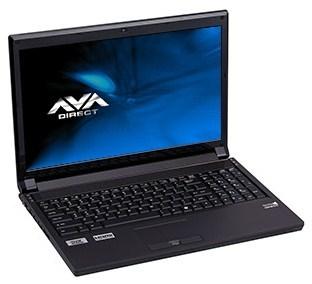 As mobile graphics cards continue to shape the way gamers look at mobile solutions, such as NVIDIA's mobile GTX 670 and 675 graphics cards, AMD closely follows with the HD 7970 mobile graphics card solution. As it appears, from data previously leaked and officially released by AMD, the HD 7970 provides a considerable amount of performance over an NVIDIA GTX 580M SLI setup; this is an unbelievable increase in performance, especially with the 7970M being $120+ more expensive than a single GTX 675M. Cost to performance ratio is exactly where an enthusiast wants, and makes it easy to consider over current mobile NVIDIA solutions. Specifications for the AMD HD 7970M can be seen below.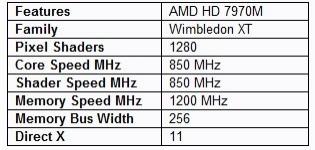 AVADirect will update its mobile offerings with the AMD HD 7970M as it becomes available in newly released models. To purchase a notebook featuring the ATI HD 7970M visit this page.
Last updated: Apr 7, 2020 at 12:06 pm CDT