Corsair®, a worldwide designer and supplier of high-performance components to the PC gaming hardware market, today announced major upgrades to the GS Series line of high-performance power supply units (PSUs). A new improved design boosts energy efficiency, enabling the new GS Series PSUs to achieve 80 PLUS® Bronze certification while also providing quieter, fanless operation at low power loads. The newly enhanced models are available in three wattage models: the GS600, GS700, and GS800.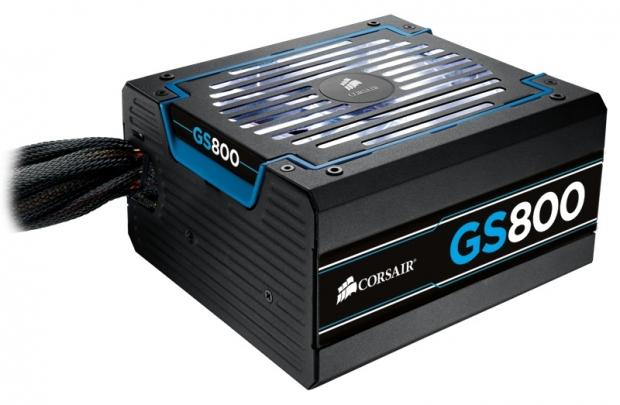 GS Series power supplies are designed for PC builders who want an affordable, reliable, and efficient power supply that offers visually stunning, customizable looks to match their PC. The power supplies feature user-switchable red, white or blue LED lights that can also be turned off if desired. Further customization is possible with swappable color insert rings which are available for purchase from the Corsair website.
The 80 PLUS certification program was created by utility and computer companies to drive the creation and adoption of more energy-efficient power supplies for desktop computers and servers. Corsair GS Series power supplies now have an upgraded architecture that achieves 80 PLUS Bronze certification to provide up to 85% energy-efficiency under typical usage conditions, resulting in lower energy bills and less heat.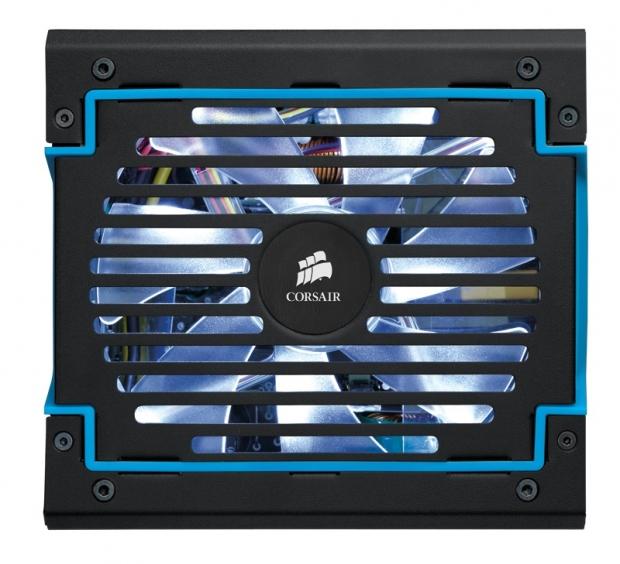 As with all Corsair power supplies, GS Series PSUs offer class-leading voltage stability and ultra-low ripple and noise specifications, for long component life. The 140mm temperature-controlled fan also ensures that GS Series power supplies remain quiet as well as cool. Plus, by operating fanless at load levels below 20% of the model's wattage rating, each GS Series PSU significantly reduces noise levels.
"The GS Series line has been popular with PC enthusiasts who demand quiet, good-looking, and affordable power supplies they can count on," said Ruben Mookerjee, VP and General Manager for Components at Corsair. "Now we are proud to deliver the next evolution in the GS Series PSU line, with higher-levels of energy efficiency and a new striking, customizable industrial design."
Availability
Corsair GS Series power supplies are available now from Corsair's worldwide network of authorized distributors and resellers. They are supplied with a 3-year warranty and are backed up by Corsair's highly regarded customer service and technical support.
Last updated: Apr 7, 2020 at 12:06 pm CDT