- Carbide Series 400R offers superior cooling and flexibility for building awesome gaming rigs -
FREMONT, California - September 8th, 2011 - Corsair®, a worldwide designer and supplier of high-performance components to the PC gaming hardware market, today announced worldwide retail availability of the Carbide Series™ 400R gaming PC case.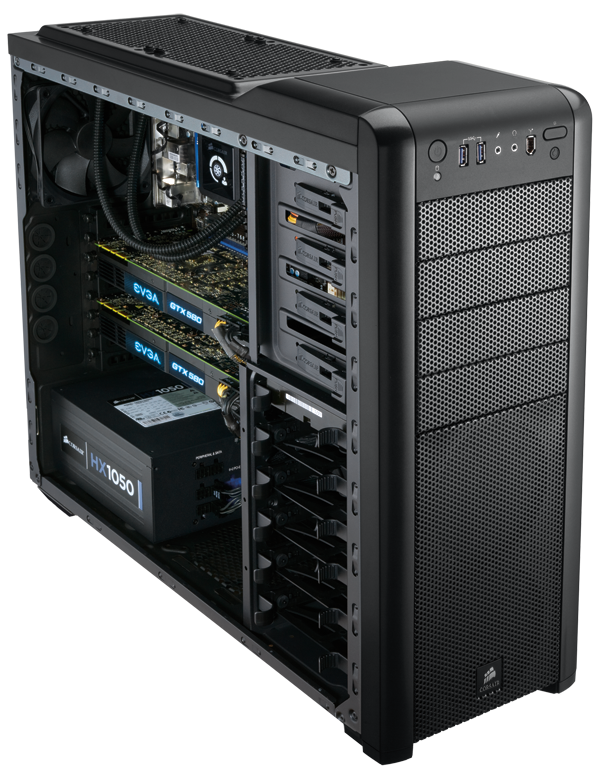 The Carbide Series 400R has been designed for PC gamers with the same builder-friendly philosophy as the award-winning Obsidian Series™ and Graphite Series™ of PC cases, but at an aggressive price point. New system builds and upgrades are fast and simple, thanks to the easy side panel access and tool-free drive installation and removal. Corsair's innovative cable-management system allows for clean-looking builds and improved airflow.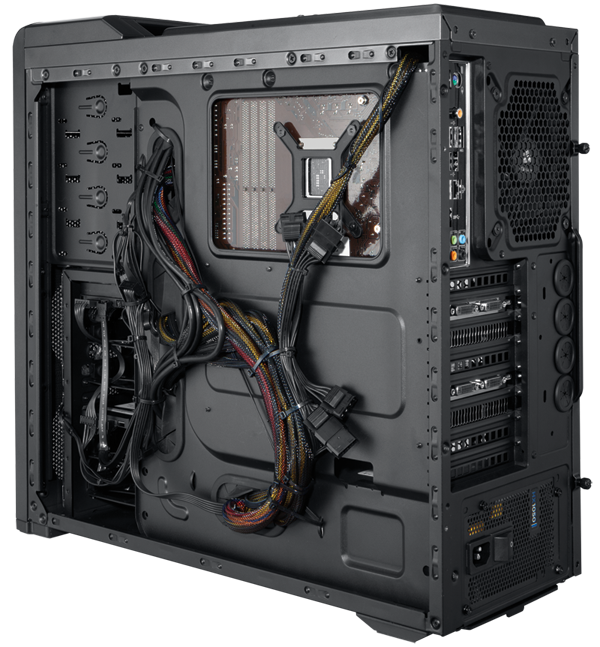 Superior Cooling
The Carbide Series 400R and has room for dual-120mm fan form factor radiators for compatibility with the new Hydro Series™ H100 Liquid CPU Cooler and custom water cooling systems. The 400R includes three fans, with a total of four 120mm fan mounts, and six 120mm/140mm mounts for safe, reliable operation of high-performance components.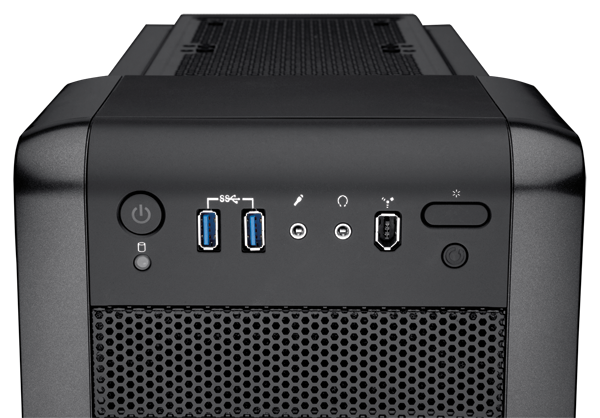 Flexible and Future-Proof
The Carbide Series 400R provides eight expansion slots, making it ideal for multi-GPU setups, and can accommodate full-length GPUs of up to 316mm in length. The 400R also offers tooless 3.5" hard drive caddies with native SSD (2.5" drive) support, and the front panel has two USB 3.0 ports (compatible with internal motherboard connectors) as well as FireWire, headphone, and microphone connection ports.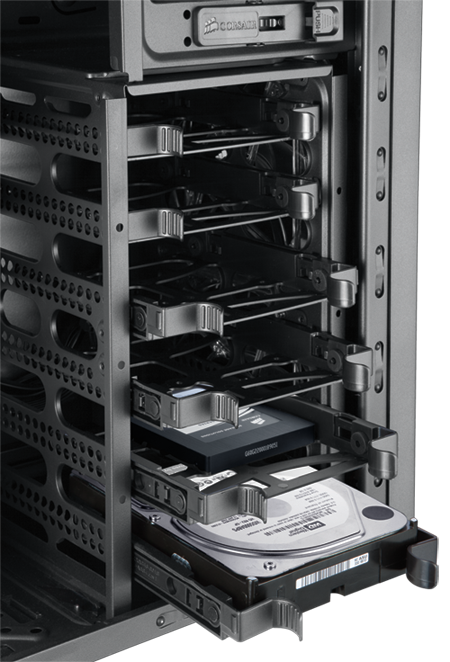 "The Carbide Series 400R is a remarkable achievement - a high-volume, aggressively priced case for PC gamers with the ease of installation and cooling flexibily that serious builders and gamers demand," said Ruben Mookerjee, VP and General Manager for Components at Corsair. "Performance enthusiasts operating on a tight budget can step up to renowned Corsair quality when choosing the case that's going to be the foundation of their gaming system."
Images can be downloaded here.
The Corsair Carbide Series 400R is available from authorized etailers worldwide at a US suggested retail price of $99 USD. For more information on the Carbide Series 400R mid-tower PC computer case, please visit:
http://www.corsair.com/cases/carbide-series/carbide-series-400r-mid-tower-case.html
About Corsair
Founded in 1994, Corsair supplies high performance products purchased primarily by PC gaming enthusiasts who build their own PCs or buy pre-assembled customized systems. The company's award-winning products include DDR3 memory upgrades, USB flash drives, power supply units, solid-state drives, PC speakers, gaming headsets, CPU cooling products, and computer cases.
Last updated: Apr 7, 2020 at 12:05 pm CDT