CyberPower and Newegg.com Announce Killer Deals on Gaming Rigs
For Black Friday and Cyber Monday Shoppers
BALDWIN PARK, CA (November 23, 2010) -- CyberPower Inc. (www.cyberpowerpc.com), a manufacturer of custom gaming machines, has teamed with leading online retail partner Newegg.com to offer a pair of sweet deals on high performance gaming rigs for Black Friday and Cyber Monday shoppers.
CyberPower and Newegg.com will make an AMD Athlon II and Intel Core i5-powered desktop system available at savings of more than 30 percent. The sale begins on November 24th and will run through Cyber Monday. Both systems have limited quantities so customers should plan on shopping early and visit the Newegg website to score some super holiday savings.
[img]3[/img]
CyberPower brings the latest platforms and technology to its Black Friday/Cyber Monday gaming rigs. Shoppers can choose between the AMD-based Gamer Ultra 2055 an Intel-based Gamer Xtreme 1077 both aggressively priced and loaded with performance.
The Gamer Ultra 2055 packs an Athlon II X2 255 (3.1GHz) processor, 4GB DDR3 memory, 500GB hard drive and features a discrete ATI Radeon HD 5450 graphics card for superb multimedia and gaming performance. The special price has been knocked down from $549.99 to an unbelievable $399.99. http://www.newegg.com/Product/Product.aspx?Item=N82E16883229209
For those who prefer Intel-based gaming PCs, CyberPower and Newegg have you covered with the Gamer Xtreme 1077, a multitasking, multimedia powerhouse. Powered by an Intel Core i5 760 processor, 4GB of DDR3 memory, 1TB hard drive, and a dedicated ATI Radeon HD 5450 graphics card for superlative multimedia and gaming performance. The price for the Gamer Xtreme 1077 has been slashed from $769.99 to $599.99. http://www.newegg.com/Product/Product.aspx?Item=N82E16883229208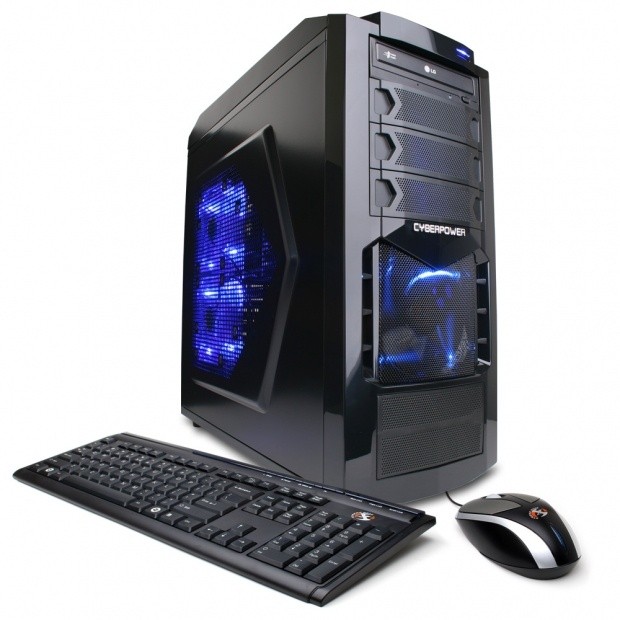 Both systems are pre-loaded with Microsoft Windows 7 Home Premium 64-Bit operating system. Newegg.com backs all CyberPower systems with a backed by a 1-year warranty and lifetime toll-free tech support. Extended warranties are available.
Additionally, CyberPower kicks off its Black Friday and Cyber Monday sales early on their website by offering as much as 10% off selected gaming desktop PCs alongside free hardware upgrades and huge mail-in-rebates. Also, CyberPower wants to warm up your holiday season with a Mega Holiday Giveaway on their facebook page that features over 50 great prizes from the brands you know and love such as Intel, AMD, ASUS, and more. To enter, visit the official CyberPower facebook page: http://www.facebook.com/pages/CyberPower-Inc/39537220420
About CyberPower Inc.
CyberPower Inc. www.cyberpowerpc.com was founded in 1998 and has emerged as one of the leading custom computer system manufacturers. Headquartered in Baldwin Park in Southern California, CyberPower manufactures and distributes a complete line of custom built Gaming Desktops, Gaming notebooks and high performance workstations to meet the unique needs of gamers, businesses, government agencies, educational institutions and other end-users. For more information contact: Sales (800) 707-0393; Email cyberpower@cyberpowerpc.com.
Last updated: Apr 7, 2020 at 12:03 pm CDT