Digital Storm Debuts Sub-Zero Liquid Chilled System
Innovatively designed cooling apparatus pumps a deluge of below 0ºC freezing liquid enabling overclocks of 4.6GHz & beyond
Fremont, Calif. - (November 22, 2010) - Digital Storm, the predominant name in computer system integration and engineering, proudly debuts the Formula 1 of high-performance computing: the Sub-Zero Liquid Chilled System. With this new system, Digital Storm offers an unrivalled PC gaming experience that unlocks overclocks of Intel's i7-980X CPU up to 4.6GHz, while idling the processor below 0ºC.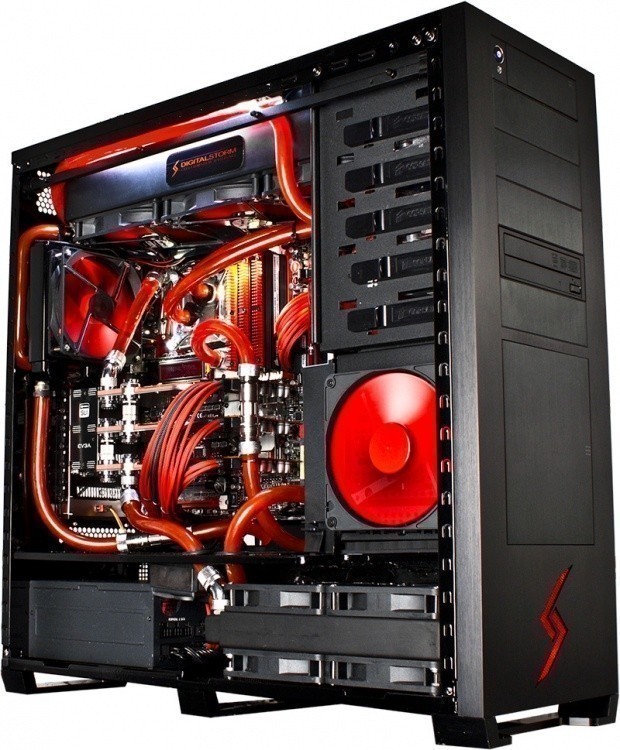 Sub-Zero Liquid Chilled System
The Sub-Zero Liquid Chilled System delivers freezing liquid to the CPU, completely smothering any heat it encounters. Designed and tested over months of research by the industry's most performance focused engineering team, the Sub-Zero Liquid Chilled System is specifically designed for enthusiasts and hardcore gamers who are driven by the pursuit of more performance and power.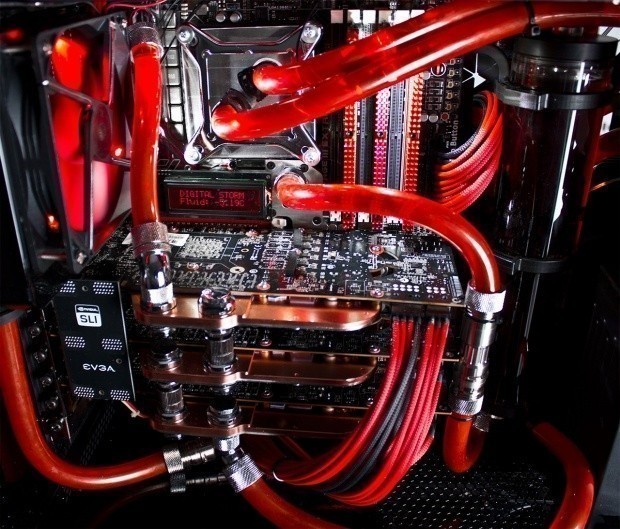 At the core of the Sub-Zero is a series of TEC peltier coolers that work in conjunction with other high-end liquid cooling components. Previously, enthusiasts were relegated to bulky phase change systems to achieve radically low temperatures to maximize performance. Now enthusiasts can achieve unmatched overclocking potential with increased reliability since the core of Digital Storm's Sub-Zero Liquid Chilled System has no moving parts.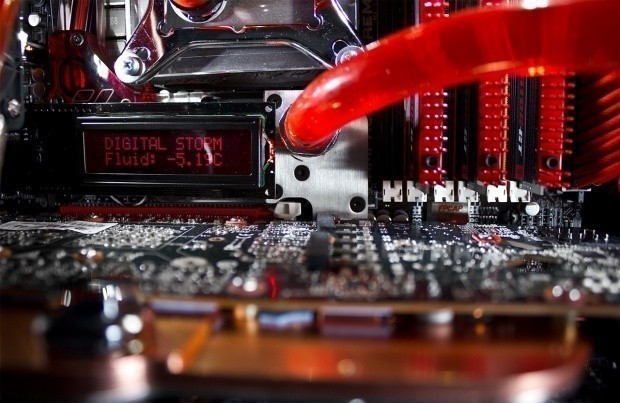 "The R&D conducted on this liquid chilled system has been the most labor intensive, but rewarding initiatives ever attempted by our engineers," commented Rajeev Kuruppu, Digital Storm's Director of Product Development. "With constant innovation happening in the hardware space, the demands on our engineers to design systems that optimize these components are unyielding. The Hailstorm gaming computer with the new Sub-Zero Liquid Chilled System fully maximizes the potential for each component like no other system we've ever built."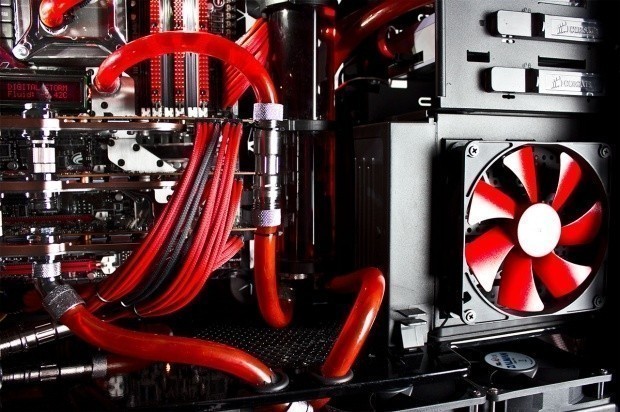 Digital Storm's Hailstorm gaming PC with the Sub-Zero Liquid Chilled System is available for purchase at www.DigitalStormOnline.com. The base configuration for the Sub-Zero Liquid Chilled System configuration has a starting price of $3,899.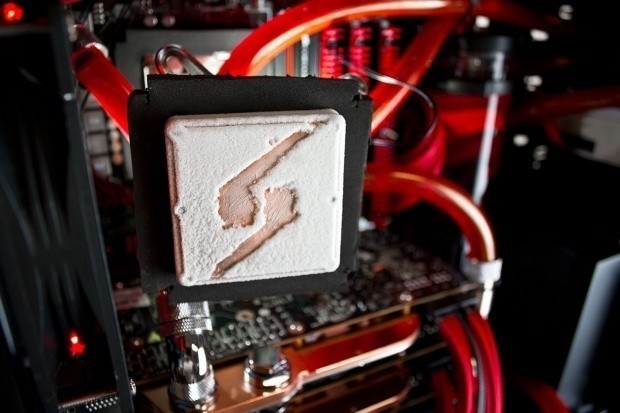 To see a video of Digital Storm's Hailstorm gaming PC with the Sub-Zero Liquid Chilled System, click on the following link:
http://www.youtube.com/watch?v=ppGA3sMp2_Y&fmt=22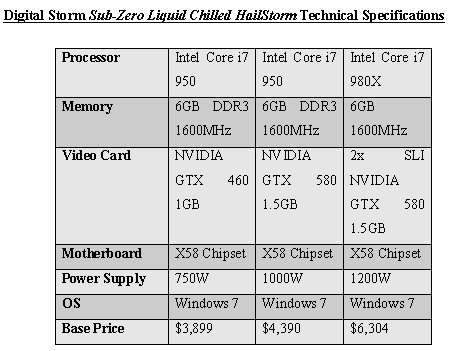 About Digital Storm
Founded in 2002, Digital Storm has rapidly emerged as the predominant name in system integration. With expertise in gaming and workstation PCs, Digital Storm's mission is to deliver its customers bleeding edge technology and performance, coupled with rock solid stability and support. As a validation of Digital Storm's success, the company has maintained an "A+" rating with the Better Business Bureau and its systems have received the industry's most prestigious awards. www.DigitalStormOnline.com
Last updated: Apr 7, 2020 at 12:03 pm CDT