Toshiba Refreshes its Satellite Pro Range
Toshiba Computer Systems, a division of Toshiba Europe GmbH, today announced four new models in its Satellite Pro range. They offer the essentials to easily manage today's demanding business applications in small offices. On top of this they provide plenty of multimedia features supporting professionals during their work or serving as an entertainment device during breaks or for leisure. The new Satellite Pro models pursue Toshiba's strategy to offer the right business device for each budget and each usage scenario from ultra-portability to desktop replacement. The devices will be available during the second quarter of 2010 throughout Europe, Middle East and Africa.
Compared to their equivalents in the consumer targeted Satellite range, the Satellite Pro C650 / C650D, L630, L650 and L670 come with some changes and additions appropriate to business needs - for example Gigabit Ethernet , connectivity for a high speed LAN connection and preinstalled Windows 7 Professional. Some models of the Satellite L650 and the Satellite L670 will also be available later with a non-reflective display2 for a high picture quality independent of ambient light conditions.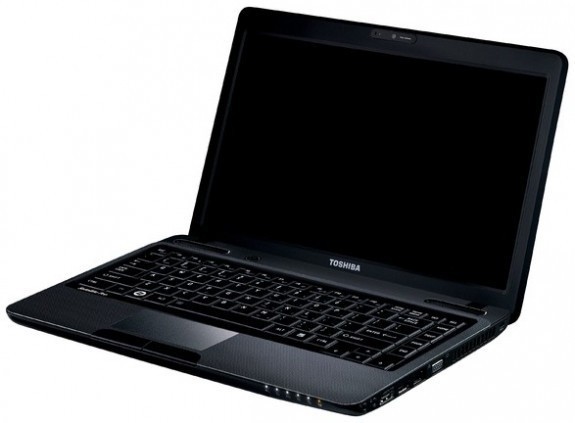 To meet the trend that business laptops are also used for leisure during 'down time', the new Satellite Pro devices feature an optional Blu-ray Disc rewritable drive, (playback, recording & rewriting content up to 50GB on a double layer disc), Dolby Advanced Audio, HDMI-out, to connect to a TV set, and Toshiba Media Controller for easy content streaming. All Satellite Pro laptops come in a classic and timeless black design that continues the common Satellite Pro design language. The laptops' textured surface provides for robustness and a low sensitivity to fingerprint marks.
Satellite Pro L630 - ultra-portability without compromise
The new ultra-portable 33.8 cm (13.3'') Satellite Pro L630 is designed for users who need advanced computing performance while they are out and about. Though being very slim and light this business device doesn't compromise on performance and usability. The 13'' laptop offers a full-size flat keyboard and, like the larger models, a Touch Pad with Gesture Control. A 3D sensor protects data stored on the hard disk drive in case of shocks or drops and prevents the optical disk drive from opening unintentionally while being carried.
For the many users who still prefer to connect their consumer electronic devices via an analogue connection the glossy black XV series also offers analogue ports such as SCART, composite video, component, analogue audio input, PC-input (VGA), headphone socket and woofer out.
Satellite Pro L650 - managing everyday computing needs
Targeted at professionals with everyday computing needs - which increasingly include multimedia requirements - the Satellite Pro L650 features a 39.6cm (15.6'') HD display with LED backlighting. It is a laptop with all-round capabilities that will help to easily manage todays business applications both in the office and while out and about.
Satellite Pro L670 - ideal for desktop replacement
Offering everything that is needed for everyday, no-frills computing, the 39.6cm (15.6") Satellite Pro C650 is the ideal laptop for freelancers or other professional users who are on a tight budget. The Satellite Pro C650 features an Intel CPU while the C650D utilises an AMD processor.
Sustainable and eco-friendly
Toshiba ensures that all laptops are fully compliant with European WEEE and RoHS directives, effectively reducing the environmental impact by restricting the use of lead, mercury and certain other hazardous substances. Additionally the Toshiba Eco utility helps to reduce power consumption. The newly announced Satellite Pro range is ENERGY STAR 5.0 qualified.
Last updated: Apr 7, 2020 at 12:01 pm CDT