Kid Computers releases the new Kids Classmate
The Kids Classmate is an Anytime Anywhere Educational Net Book for K through 12 students.
KidComputers.com the industry leader in children's educational computer systems is proud to announce the release all new Kids Classmate. The Classmate is an all-purpose tablet net book with touch-screen technology and packed with advanced features to meet the needs of young users. The kids Classmate features include 10.1" color display with a clamshell and tablet design. Kids can scrawl and draw just like they would with pen and paper as well as store their lifelong lessons and notes in the computer. Kids Classmate features a swiveling screen that lets young users easily alternate between the traditional keyboard mode and a tablet mode with accompanying kid-friendly, touch-optimized software.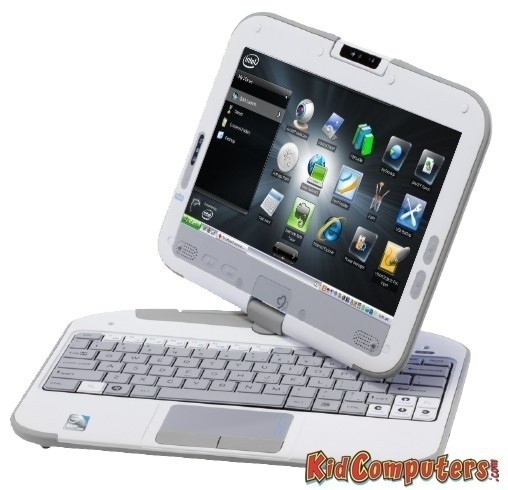 The Kids Classmate comes equipped with an Ethernet and WIFI Internet connection options , water resistant keyboard and touchpad. The Kids Classmate has 180-degree-rotating 1.3 megapixel camera built into the top of the screen, which, coupled with its internal microphone and speakers and the ArcSoft Webcam Companion, allows kids to video chat. The Kids Classmate is equipped with Intel 1.66GHz Processor, a 1 GB operating memory (upgradable to 2 GB) and 160 GB hard drive.
The Kids Classmate is purpose built to enhance both teaching and learning, the kid friendly Classmate engages students with "Real PC" performance in a durable, transportable, and affordable solution for classrooms around the world and in your community.
The Kids Classmate is the perfect anytime/anywhere complimentary computing companion for elementary and middle school students. It is intended to be the first affordable mobile convertible computer that incorporates touch functionality in a 10.1" bi-directional LCD screen in a kid friendly and rugged design. Navigate through your applications using only your finger or stylus, create documents, sketch objects and scenes, and collaborate with others using the built-in Webcam and microphone. Without the size, weight and expense of a full-sized notebook or transportable, you're able to access the internet and email, listen to your music- even store and view photos and videos. (Rugged / Low Cost / Windows OS / USB /Wireless / Card Reader)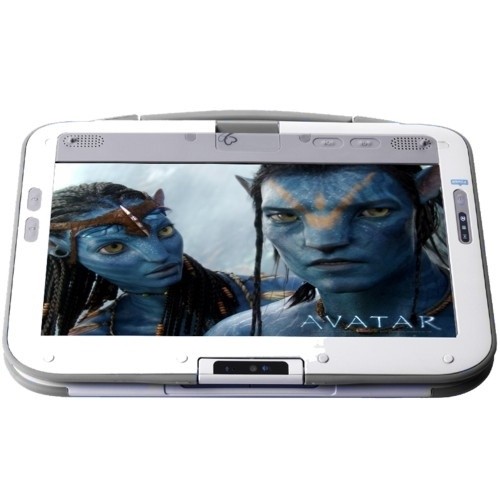 KidComputers.com also includes a kid ready bundle of games and productivity software preinstalled. The systems ship out with the latest windows and software updates and security patches. The Kids Classmate Computer offers parental controls that help parents determine which games their children can play, which programs they can use, and which websites they can visit-and when. Parents can restrict computer use to specific times and trust that the security suite will enforce those restrictions, even when they're away from home. Administrator/ Parental Controls panel, part of the User Accounts and Family Safety Control Panel applet, centralizes all of the key settings of the Parental Controls. From the Parental Controls panel, you can review activity reports that show how your children have been using the computer and then, refine and modify parental controls based on actual feedback.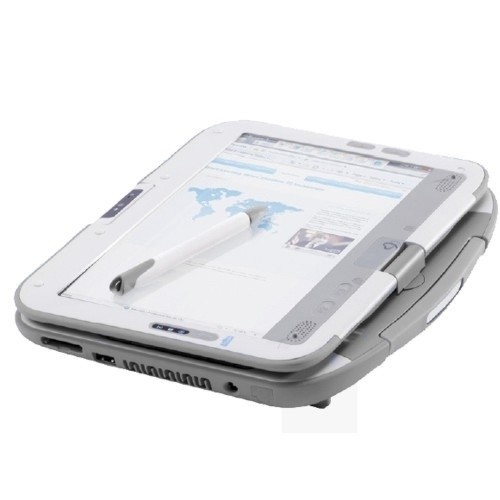 A number of upgrade options are available, including 2GB Ram with Windows 7, Bluetooth with mouse and headphones, 6-cell battery for longer mobile usage, carrying case and a variety of software bundle options.
1 Year / 3 Year / No Fault / Theft warranty options are available.
-
Kids Classmate Product Page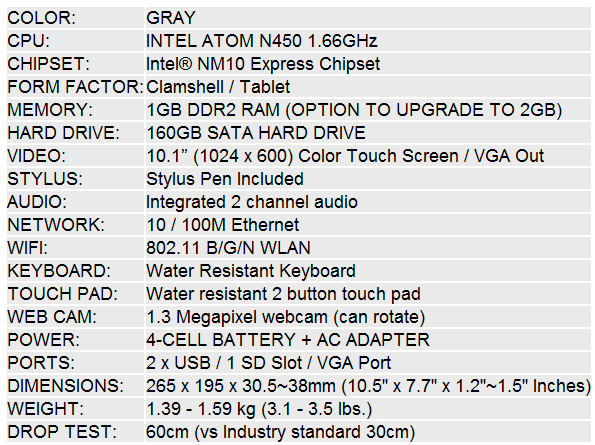 At Kid Computers our company is dedicated to offering the latest technology available in computer systems and accessories for children of all ages. We have been supplying specialy designed computers for schools, daycares, libraries, and home use since 1999. These are not toy, mock, used, or refurbished systems. All of our computers are custom built in our shop by professional computer technicians using only new brand name quality parts.
KidComputers.com
is the home website for Digital Dimensions Inc.
Last updated: Apr 7, 2020 at 12:01 pm CDT