AVADirect Now Authorized Nvidia Tesla C2050 Integrator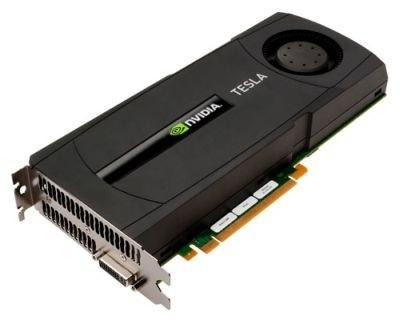 As of recent, we have gained the authorization to implement the Nvidia Tesla C2050 computer processing board in a myriad of configurations they offer. Not only is it very difficult to obtain such authorizations through Nvidia, but there are several requirements that must be considered before granting access to any reseller or system builder that requests privilege. We have been partnered with Nvidia for over two years now, so it is only natural that we gain access to all of there products to create easy to use solutions that end-users can enjoy. We also integrated the Nvidia Telsa C2050 computer processing board into the following systems, and will continue to create new configurations based on current demand:
-
HPC Nehalem Westmere Xeon Personal Supercomputer 4U Rackmount System
-
HPC Core i7 DDR3 Personal Supercomputer Workstation System
-
HPC Phenom II X4 DDR2 Personal Supercomputer Workstation System
To configure any of the mentioned systems click on their names above.
To view all Nvidia Tesla products we offer click
Nvidia Tesla Products at AVADirect
Last updated: Apr 7, 2020 at 12:01 pm CDT