Six players wake up on the spaceship Andromeda...two of them are secretly aliens
San Francisco, California -- September 19, 2019 -- Windwalk Games is pleased to announce their upcoming debut title Enemy on Board. The forthcoming online multiplayer title is rapt with social deception and asymmetrical, "hidden role" gameplay inspired by the likes of Mafia and Werewolf. Enemy on Board will have players guessing from the moment they wake aboard the spaceship Andromeda.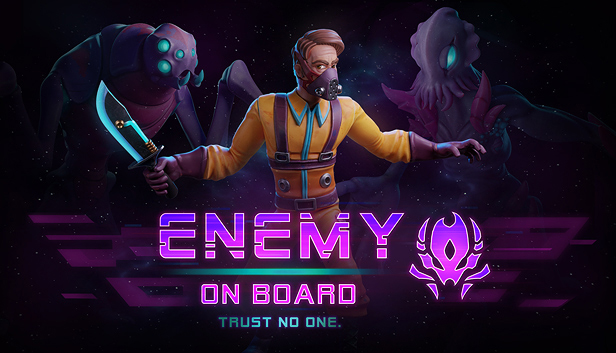 Enemy on Board delivers bite-sized rounds that are packed with action and real-time strategic gameplay. Each round, 6 players wake up on a spaceship and 2 are randomly selected as aliens. Innocent crew members need to use everything at their disposal: weapons, tools and voice communication to identify and kill the aliens. Aliens need to work together to keep their identities hidden and kill the crew. Last team standing wins.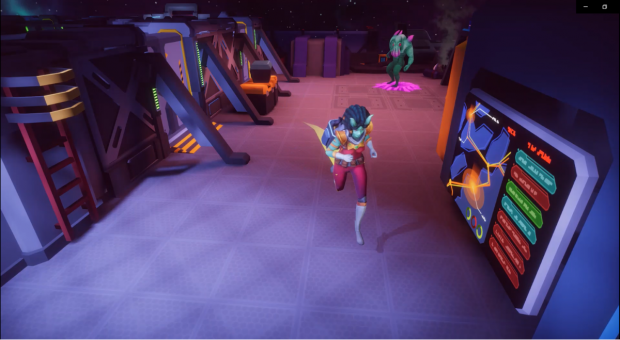 Threats come from all sides in Enemy on Board: players will not only face the deception of other members of their crew but the stability of the Andromeda hangs in a delicate balance. Keeping the ship in good repair will be a constant task for all players on board. Neglecting the ship will risk critical system failures causing the Andromeda to explode, killing everyone on board.
A list of features include:
Action-packed matches with online multiplayer and real-time combat

Deeply strategic gameplay where hidden roles and deception abound

Round-based gameplay with short 6-8 minute matches

Asymmetrical threats, find out who the enemies are while maintaining the ship or get blown to smithereens

Communicate with fellow crew members or be a master of deception with integrated voice chat

Use your creativity and deliver mass damage with highlight-worthy hit combos

Easy to stream, your viewers can play detective and figure out who the aliens are themselves

Choose from a vast and constantly growing arsenal of weapons and character skins
Enemy on Board will be coming to PC and Mac later this year, players can wishlist the game on Steam.