Taipei, Taiwan, 18 September 2019 - ASUSTOR today has introduced the AS-U2.5G USB 3.2 Gen1 Type-C 2.5-Gigabit Ethernet controller. The new AS-U2.5G provides even faster Ethernet speeds by allowing laptops, desktops and NAS devices to easily upgrade their network speeds beyond Gigabit speeds.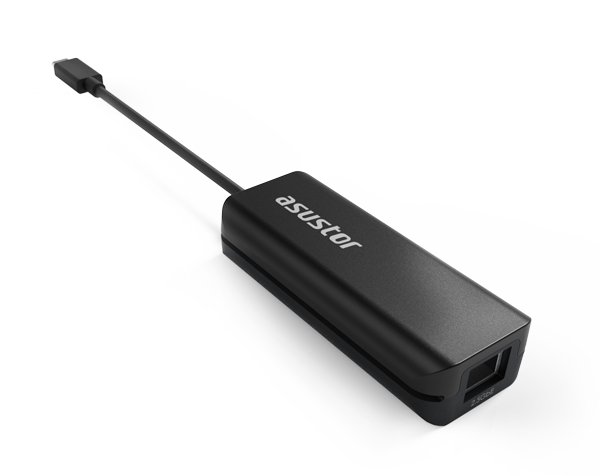 The AS-U2.5G is also backwards compatible with Gigabit Ethernet and 100-Megabit Ethernet using USB 3.2 Type-C. Supporting Windows, macOS, Linux and ADM; laptops, desktops and NAS devices demonstrates that the AS-U2.5G is virtually universal in its compatibility and breaks almost any device out of the Gigabit barrier without PCIe. The AS-U2.5G also features a one year warranty for peace of mind.
AS-U2.5G specifications:
Hardware
USB3.2 Gen1 Type-C

RJ-45 Connector Supporting 100/1000/2500 mbps speeds.
Software support
ASUSTOR ADM 3.4 or above

macOS 10.4 or above

Windows XP, Vista, 7 SP1, 8.1, 10. 32 and 64 bit supported.
Size
Supported ASUSTOR NAS
AS31/32/50/51/61/62/63/64/70/Nimbustor