Anthem is now in The Vault - giving subscribers a chance to suit up and take on the Cataclysm before time runs out!
The themed, season-long Cataclysm event will be ending soon, but there's still time for Freelancers to suit up and take on its fury. If you're an Origin Access Basic or EA Access* subscriber, you too can join the adventure - the Anthem Standard Edition is now in The Vault and yours to play as much as you want.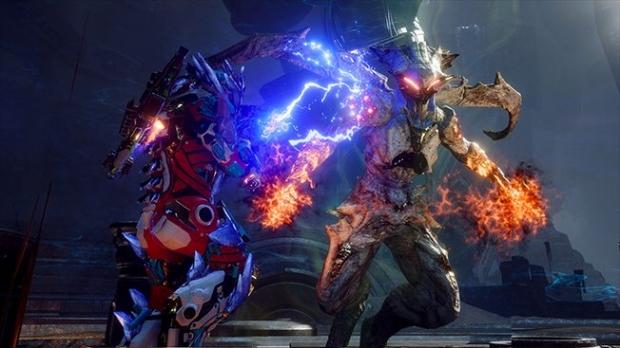 What You Need to Know About Anthem
If you're an EA Access or Origin Access subscriber all you need to do is start your download and soon you'll be able to soar through the air and unleash your power in the Ranger, Interceptor, Colossus, or Storm javelins. These incredible armored suits, your skills, and your raw courage are all that stand between humanity and the many dangers of the beautiful but deadly world of Anthem.
New players should definitely spend a little time with our quick start guide for information on the world, controls, and more. Another great set of resources are our Tips and Tricks tutorials, including articles on general Anthem gameplay, javelin customization, combat, and more. Then check out our news section for a deeper look at the story and characters plus the latest updates on new content like the time-limited Cataclysm event.
Why You Should Start Playing Today
Now is the perfect time to join the fight. There are no level requirements in a Cataclysm, anyone at any level is welcome to enter. So even if this is your first time piloting a javelin, you can still face the storm, fight your way through the arenas, and earn both points and rewards. You'll also collect Crystals (a new in-game currency for use during this Cataclysm) that can be used to purchase War Chests and vanity items at a special seasonal store.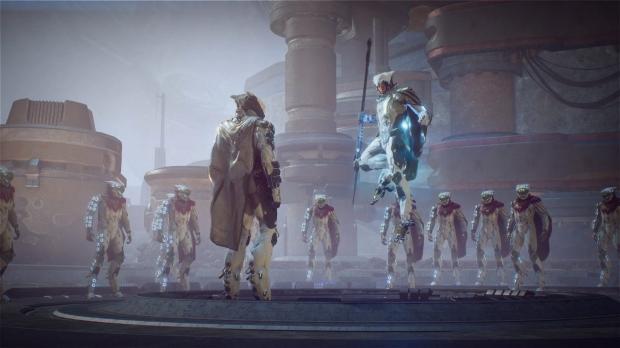 In addition, the Cataclysm gives you access to powerful Masterwork and Legendary melee items, support gear, weapons, and more - and you'll need them. Brutal foes are waiting for you in the chaos of this storm, from vicious Bristlebacks and Crystal Troopers to Vara a military leader in the Dominion who commands a group of powerful Valkyries.
Want a preview of what you'll be facing when you join your fellow Freelancers in the Cataclysm? We've got three tutorials that will give you a good overview of the risks and rewards the event has to offer and how to make the most of your time in it:
Anthem Cataclysm Basic Tips

Anthem Cataclysm Advanced Tips

Cataclysm Arena Tutorials

Time's Running Out
While Anthem is now in The Vault - and available for subscribers to play whenever they want - the Cataclysm event ends soon. So don't miss out, join the fight to silence the Cataclysm, defeat the Dominion, and reap fantastic rewards today!
Anthem is available now in both Standard Edition and the Legion of Dawn Edition for Xbox One, PlayStation 4, and PC. Play the Standard Edition with EA Access and Origin Access Basic or the Legion of Dawn Edition with Origin Access Premier.