A combat-RTS hybrid made for a gamepad
La Rochelle, France - August 12th - Former Creative Assembly developers at independent studio Tower Five today announced that their story-driven fantasy action-strategy game Lornsword Winter Chronicle is coming to PlayStation 4 and Xbox One this Fall.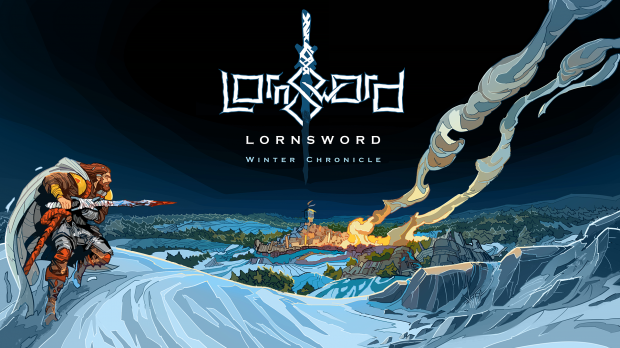 Lornsword Winter Chronicle combines real-time strategy gameplay with an engaging narrative and a direct and action-based control system designed with a gamepad in mind. Players take control of Corun, a young Lornknight placed in command of the small fortified town of Tulza in the southern province of the Lorn Empire. Explore a desolate, harsh world of snow and ice where clashes with rival factions are commonplace in the quest for dominance. In order to build your army and military strength, you'll have to erect bases, gather food, and earn money to keep your forces adequately stocked.
Battles are fast and frenetic as combatants clash on a dynamic battlefield. Lornsword is a world where blades and bayonets clash with the dark magic of priests and shadow weavers, and where skilled range attacks by arrow or matchlock rifle deal damage from afar.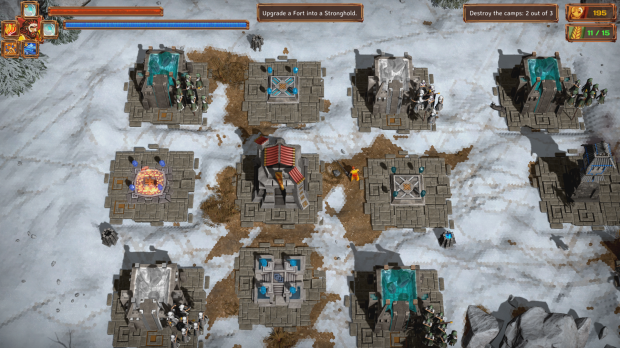 Drop-in local co-op allows players to bring in a friend to face the onslaught of oppressors. Players can diversify their attack strategy as they mete out battlefield justice up close and personal with their hero or summon their soldiers to attack a specific target in heated clashes.
All of this is supported by a rousing orchestral score by Hungarian composer Thomas-Adam Habuda, whose previous work includes promotional music tracks for 20th Century Fox's 'Alita: Battle Angel' and more recently Marvel's 'Avengers: Endgame'.
As any good tactician knows, an army marches on its stomach; resources to feed, equip and finance an army can be expanded through exploring the vast landscape and capturing farms and gold mines. A delicate balance is essential to time spent on exploration, resource management and combat.
"We at Tower Five love real-time strategy games, yet the genre has struggled to make the move to consoles, as gamepad controls were ill-equipped for many of the genre classics", said Renaud Charpentier, Game Director at Tower Five. "That's why we rethought from the ground up how a strategy game would work. Now you have direct control of your Lornknight, while also having to manage resources and command a larger army. It's a lot to take in, but having to care for your specific avatar and throngs of units ensures that there's never a dull moment."
Coinciding with the console launch, Lornsword Winter Chronicle will come out of Steam Early Access, unleashing the full adventure upon PC players.
Players currently enrolled in the Xbox Insider Program can participate in previewing and providing feedback on the Lornsword Winter Chronicle demo in an initiative which begins today. The Lornsword Playtest will commence today from 10am Pacific Time / 6pm BST.