Taipei, Taiwan - July26, 2019 - ADATA Technology (Taiwan Stock Exchange: 3260.TWO), a leading manufacturer of high-performance DRAM modules, NAND Flash products, and mobile accessories is pleased to announce that it will be at the 2019 Flash Memory Summit (booth 714), one of the most important memory and storage tradeshows worldwide.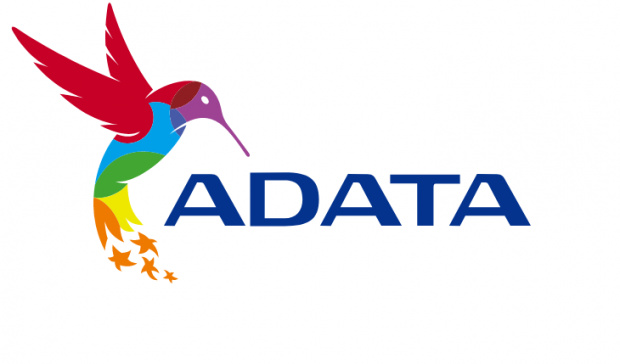 The event is scheduled to take place from August 6-8, 2019 at the Santa Clara Convention Center in Santa Clara, California, USA.At the show ADATA will be exhibiting its latest lineup of industrial-grade SLC, MLC, and 3D NAND solid state drives (SSD) as well as new PCIe SSDs and DDR4 2666 memory modules that meet the performance and data security needs of customers involved in the Internet of Things and 5G communications. In addition, ADATA will also participant in forums at the show, on August 6 and 7, to discuss how to mitigate the vulnerabilities of Opal 2.0 and SED SSDs, as well as ADATA's performance testing methodology.&n! bsp;
High Performanceand Data Security for the 5G ERA
With the advent of 5G, IoT, AI, and cloud computing, customers are exceedingly seeking reliable and secure storage solutions that deliver high performance and larger capacities. At the Flash Memory Summit, ADATA will be showcasing its latest PCIe products, namely the IM2P33E8 M.2 2280 SSD and next-generation ICFP301 CFexpress Type-B memory card. The IM2P33E8 PCIe Gen3x4 M.2 2280 SSD delivers read/write speeds of up to 3.5/3.2GB per second, allowing it to process large amounts of data efficiently. The ICFP301 CFexpress Type-B memory card on the other hand is designed for high-definition 8K and 4K image processing. It conforms to CFA and NVMe specifications and sports transmission speeds of up to 1700/1200MB per second, which is up to 4 times faster than standard SD and CFast cards.
For those seeking excellent security and manageability, ADATA will be showcasing its two latest enterprise-grade SSDs, including the 2.5" SATA SR1100E and EDSFF E1.S-based IED1USEC. The SR1100E complies with the FIPS 140-2 encryption standard and supports the LDPC ECC error correcting technology for industrial PCs and data centers. The IED1USEC supports a number of practical functions that are indispensable for servers, such hot plugging and power loss protection.
More Capacity, Enhanced Durability
In addition to those seeking high performance and effective data security, ADATA is also showcasing products that deliver larger capacities and enhanced durability. Earlier this summer, ADATA announced that it had upgraded the endurance rating of its industrial-grade 3D TLC solid state drives to 3K P/E cycles, bringing their endurance, reliability, and stability up to par with 2D MLC SSDs. For even more reliability and improved cost efficiency, ADATA implements its proprietary A+SLC technology. It uses custom NAND Flash firmware with an A+ sorting algorithm to emulate SLC performance on MLC Flash. A+SLC is highly reliable, provides excellent data integrity, and delivers a superb cost/performance balance.
Wide-Temperature Resistance and Anti-Sulfuration
Amid worsening environmental conditions, industrial application and related hardware are poised to face increasing threats, including pollution, moisture, corrosion, and extreme temperatures. ADATA has implemented anti-sulfuration technology for many of its industrial-grade storage products to counter the harmful effects of silver sulfide buildup. The products can also operate optimally in a wide range of temperatures, from -40Ã,°C to 85Ã,°C. The products undergo sulfuration and reliability testing, which subjects the components to a high-sulfur, high-temperature, and high-humidity environment to confirm their compliance with the ASTM B809-95 specification. What's more, ADATA uses Conformal Coating, a polymer film designed to cover a variety of electronic components on PCBs. It serves as a defensive layer for PCBs, protecting electronic components from liquids, dust, and other contaminants that can cause corrosion or short-circuiting.
Visit ADATA at the 2019 Flash Memory Summit (booth #714) at the Santa Clara Convention Center (August 6-8, 2019).
Last updated: Sep 25, 2019 at 05:39 pm CDT