Fans can now pre-order the CODE VEIN Digital Deluxe Edition through the digital storefronts on the PlayStation 4 computer entertainment system, Xbox One, and STEAM. Pre-ordering this version of the game includes the following exclusive digital pre-order offers in addition to the CODE VEIN Season Pass DLC.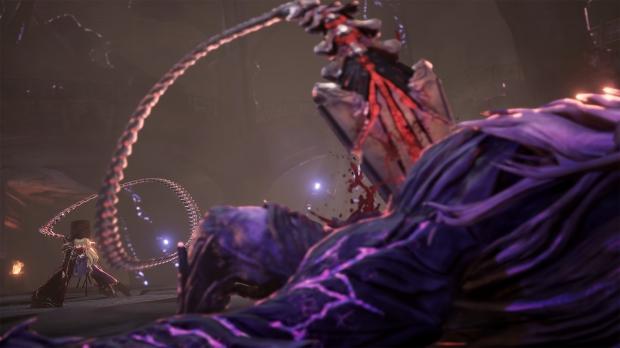 Exclusive digital pre-order offers:
God Eater collaboration weapon set - includes The Blanched Greatsword, Cerulean Spear, and Crimson Longsword

Venous Claw

Harbinger Blood Code unlock: Desperate Burst skill

Bonus cosmetic items

Communication stamps
Season Pass DLC includes:
Mia's white costume

Astrea Blood Code unlock: Gift Extension skill, Lighting Spike skill, Guardian Aid skill, Torchbearer skill

Additional DLC: Abyss of the Thunder, Abyss of the Fire, and Abyss of the Ice
The second part of the CODE VEIN Behind the Scenes video series is also available to view with the following YouTube link:
The CODE VEIN Digital Deluxe Edition beauty shot and additional assets can also be found on the BANDAI NAMCO Entertainment America Inc. press room at: https://www.bneapressroom.com
CODE VEIN will be available for the PlayStation 4 system, Xbox One, and STEAM on September 27, 2019 in the Americas.