London, June 26th, 2019- Man your battle station once more, because BATTLESHIP is coming to Nintendo Switch on the 24th of July as Marmalade Game Studio grows their collection of classic board games on the platform.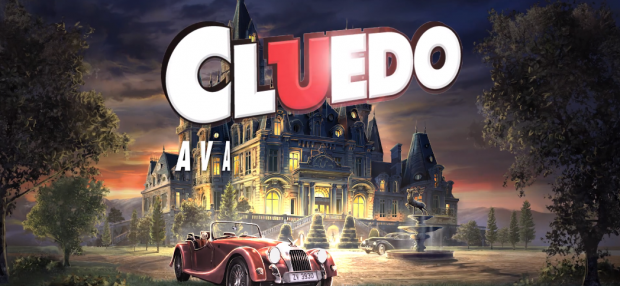 BATTLESHIP is a tactical deduction game by Hasbro, Inc. (NASDAQ: HAS), a global play and entertainment company. The goal is to pick your coordinates, fire your missile and sink your opponent's fleet before they sink yours. Play the original BATTLESHIP game in Classic mode or assail your opponent with airstrikes, torpedoes and bombardments in the new Commanders mode designed specifically for the digital adaptation.
Cristina Mereuta, COO of Marmalade Game Studio, said: "We love to take classic board games and enhance them with new features which are only possible in a digital game. We're very proud of what BATTLESHIP has become and it makes an excellent second addition to the collection we are creating on Nintendo Switch following the success of our first release CLUE / CLUEDO in 2018."
BATTLESHIP's Commanders mode has enhanced gameplay with new abilities such as placing a mine or using sonar to scan for enemy ships. The game also features unlockable commanders and locations inspired by historical and mythological naval battles, such as Euryleia, the Amazonian Commander and Colossus Bay.
The Nintendo Switch version supports single-player mode, online multiplayer against friends or the world and local multiplayer with the help of the Battle Grid companion app available for free on iOS and Android devices.
Rich Cleveland, VP of Marketing, Digital Media for Hasbro Gaming, said "Marmalade Game Studio has reimagined BATTLESHIP while staying faithful to the original and we look forward to seeing this iconic game come to life in a unique way on Nintendo Switch."
BATTLESHIP will be available on the Nintendo eShop. The game will go into pre-order with a 10% discount on the 10th of July 2019, with a worldwide release on the 24th of July 2019.
About Marmalade Game Studio
London-based Marmalade Game Studio is one of the most successful publishers in the digital board games market. Notable successes include THE GAME OF LIFE and CLUE/CLUEDO, both highly polished and innovative games that constantly top the charts on the app stores. For more information about Marmalade Game Studio, please visit the website: https://marmaladegamestudio.com/, and follow us on Twitter (@MarmaladeGames), Facebook (@MarmaladeGameStudio), and Instagram (@MarmaladeGames)
Last updated: Apr 7, 2020 at 12:12 pm CDT