Ultimate Fishing Simulator, meaning the best-assessed fishing game on the Steam platform, in the second half of 2019 will also appear on PlayStation 4, Xbox One and Nintendo Switch - confirmed the Polish company Ultimate Games S.A. This summer will be released Ultimate Fishing Simulator VR, which will be compatible with HTC Vive and Oculus Rift goggles. There are also still new add-ons offering, among other things, brand new fisheries.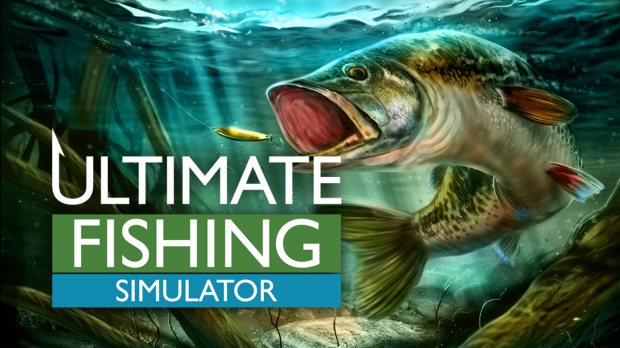 The simulator was created as a result of cooperation between two Polish companies - Bit Golem and Ultimate Games S.A., which also serves as the publisher. Ultimate Fishing Simulator appeared in Steam Early Access in November 2017, while the final premiere was on August 30, 2018. The game was very well received by players - currently, the percentage of positive reviews reaches as much as 84%, which is the best result among the fishing games released on the Steam platform. The title was also awarded as one of the best games with early access, which was released in 2018.
The Ultimate Fishing Simulator brand is still being developed - since its launch paid add-ons have been regularly released. Up to now, there has already appeared Moraine Lake, Kariba Dam and Greenland and in the next few months, two more additions will be released. You can find additional fisheries, boats and dozens of new fish species in the extensions.
Ultimate Fishing Simulator also on consoles
As Ultimate Games S.A. announces, in the second half of 2019 the simulator will also appear on the three current generation consoles (PlayStation 4, Xbox One and Nintendo Switch). All previously issued add-ons will also appear on these platforms.
"Work on conversions to consoles is still ongoing. The game will, of course, be adapted to the specificities of these platforms. We aim to make the most of the consoles' capabilities and provide players with the best possible quality" says the CEO of Ultimate Games S.A., Mateusz Zawadzki.
The VR version will make its debut this summer
In the nearest publishing plans of Ultimate Games S.A. is also the release of Ultimate Fishing Simulator VR. The version created for systems with virtual reality will make its debut on the Steam and Oculus Store platforms most likely this summer (July/August 2019).
"We can now confirm that Ultimate Fishing Simulator VR will be fully compatible with HTC Vive and Oculus Rift systems. The list of supported goggles will also probably include Valve Index, Windows Mixed Reality and maybe Oculus Quest. Most importantly, the content of the VR version will be the same as the traditional version of the game" adds Mateusz Zawadzki.
Ultimate Fishing Simulator VR is to be issued as a separate game. However, holders of the "regular" version will be able to buy - at a proportionally lower price - an add-on that extends the game with VR support.
The main features of Ultimate Fishing Simulator:
10 locations (fisheries) modeled on real locations including 2 winter season fisheries and a sea fishery;
differentiated fishing techniques (float, spinning, ground/feeder, fly, ice, sea and surfcasting methods);
several dozen types of fish;
photorealistic water, dynamic weather change system;
boats (e.g. yachts and motorboats);
skill development system and trophy room;
additional view from the perspective of the bait;
extensive multiplayer modes;
fishery editor;
3 available add-ons (2 consecutive ones will appear in 2019).
Ultimate Fishing Simulator (Steam):http://store.steampowered.com/app/468920/Ultimate_Fishing_Simulator/
Ultimate Fishing Simulator VR (Steam):https://store.steampowered.com/app/1024010/Ultimate_Fishing_Simulator_VR/
Trailer of Ultimate Fishing Simulator:
Cinema trailer of Ultimate Fishing Simulator: