Darkness Rises, Nexon's high fidelity third-person action role playing game (RPG) on mobile devices that has been downloaded over 30 million times, celebrates a year of fast and fluid combat on mobile devices by introducing a new character class, the Witch, content updates and anniversary events.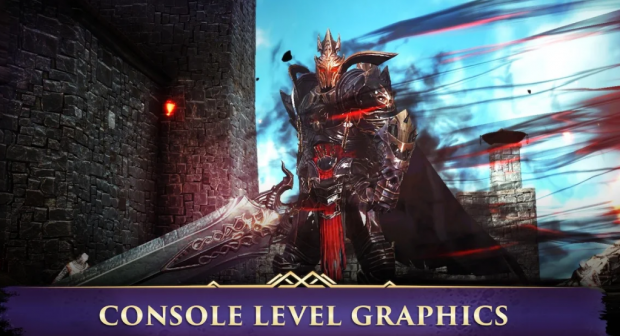 The Witch is a unique hybrid class that blends magic and melee prowess together to slaughter her foes. She is just as skilled with her sword as her magical powers and offers a combat style unlike any other in Darkness Rises.
In addition to the new Witch class, players can now enjoy a revamped Camp System, giving them more options than ever, as they gear up between battles on their journey to conquer the darkness. They'll need the rest and preparation to handle a new epic boss fight, the next member of the legendary Four Guardians. The Four Guardians are among the most difficult challenges in Darkness Rises and with good reason, they are based on the mythical Chinese guardians of the four cardinal directions.
While the anniversary of Darkness Rises brings plenty of permanent upgrades, it will also host limited time events celebrating the community and special occasion. The Adventure Shop has special sales, and a new Journey Event is the perfect chance for players to harness the power of the Witch for limited-time rewards. Last but not least, a huge Mission Event that specifically focuses on the one year anniversary of the game will offer players the perfect way to celebrate and earn prizes.
In Darkness Rises, players descend into the abyss following a dark storyline that pits them against powerful enemies and hulking bosses that must be conquered in order to stop an evil force that's spreading darkness across the world. Players can choose from a cast of powerful and diverse heroes including assassins, berserkers, archers, and wizards. Deep customization and personalization tools further offer ways for players to make their character their own as they traverse through the dungeons in Darkness Rises. Darkness Rises is available as a free download on the App Store for iPhone and iPad and on Google Play for Android devices.
To stay up to date on game developments follow Darkness Rises on Facebook at: https://www.Facebook.com/NexonDarknessRises/