Nightmare Reaper by Blazing Bit Games gets Early Access release date and uncut gameplay trailer
Mon, Jun 17 2019 6:36 PM CDT
Montreal, Canada -- June 17th, 2019 -- Blazing Bit Games reveals today the release date for their new retro first person shooter game, Nightmare Reaper, launching in Steam Early Access for Windows July 16th 2019. Explore the cursed depths of a nightmare while finding powerful weapons and improving your abilities in this new indie game that breaches the wall between the classics and modern sensibilities.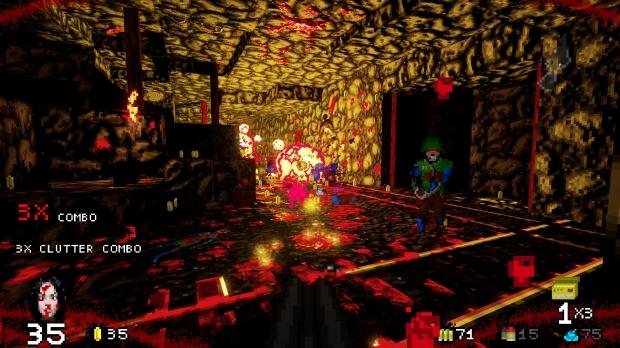 The early-game seven and a half minutes uncut gameplay trailer:
"We really worked hard to make the combat in Nightmare Reaper satisfying and addictive and we feel like seeing it in action is the only way to better appreciate it, without playing it yourself, obviously." - said Bruno Beaudoin, Founder.
The polished Early Access release of the game, titled "Episode One", will feature over 32 weapons and will be crammed with variety and surprises. Mysterious non-intrusive story elements will guide players through nightmare after nightmare to eradicate evil while they collect treasures that they'll use to improve their abilities through a fun minigame.
Wishlist the game on Steam and come join us on Discord!
Steam: https://store.steampowered.com/app/1051690
Discord: https://discord.gg/u2pdcGY
About Blazing Bit Games
A small studio dedicated to making great indie games, founded by Bruno Beaudoin, programmer by trade, former Ubisoft Montreal Network Programmer and passionate gamer, since the Atari 2600. Nightmare Reaper is our most ambitious project yet and we've recruited the help of amazing people to deliver our vision.
Related Tags