Phoenix Labs announced that Dauntless, the recently released free-to-play co-op action RPG, hit the 10 million player mark 3 weeks from its May 21 launch, more than quadrupling the game's player base during the PC Open Beta.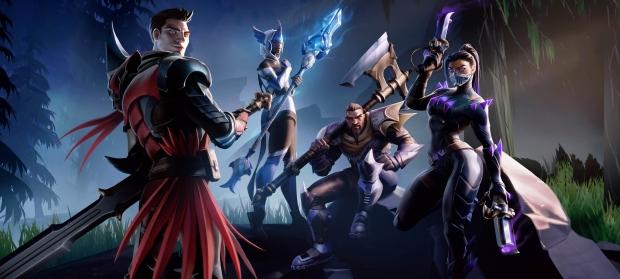 Buoyed by "One Dauntless," the cross-play and cross-save system supported across PlayStation 4, Xbox One and PC through the Epic Games store, Dauntless has seen tremendous growth across all launch platforms. In the month of May, Dauntless was the #1 free-to-play game on PlayStation 4, an accomplishment earned while only being available for just over a week. The studio has already patched Dauntless twice since launch and will release its first major content expansion in July, offering players challenging new tests to the game's cooperative hunting experience.
Announced during the Nintendo Direct livestream this morning, Dauntless will make its Nintendo Switch debut at E3. Show attendees can visit Nintendo's booth in the West Hall Tuesday through Thursday to team up with others and go hands-on with the Nintendo Switch version of Dauntless. Phoenix Labs will also make a guest appearance on Nintendo's Treehouse Live broadcast on Thursday, so fans will want to tune in to see what the team has in store. Dauntless will launch on the Nintendo Switch later in 2019.
Phoenix Labs also launched the Twitch Prime integration for Dauntless, offering subscribers a number of cosmetic and supply rewards via the Desperado Bundle. Twitch Prime is a premium experience on Twitch that is included with Amazon Prime and Prime Video memberships.