Novarama Release Video Tutorials Detailing The Deadly World Of Bounty Hunters For Their Action RPG Killsquad
Mon, Jun 10 2019 12:48 AM CDT
Independent developer Novarama are pleased to reveal their video tutorial series showing off two characters from their co-op action RPG game for Killsquad. Coming soon for PC on Steam Early Access, Killsquad is a top-down co-op action RPG set within the futuristic world of bounty hunters known as 'killsquads'.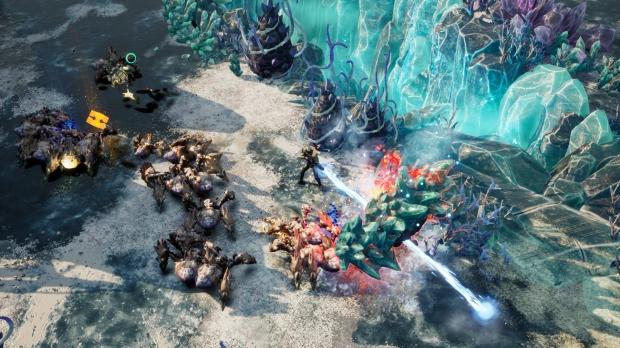 Check out the video for Troy, a lethal gunslinger and damage-dealing ranged character. Accessible and easy to pick up, Troy has a skill tree that includes the ability to clone himself:
Check out Kosmo, a melee character with a focus on taunting. Kosmo has devastating nuke attacks on his skill tree, that allow him to get rid of masses of enemies even when surrounded:
About Killsquad
Killsquad is a new action RPG set in a sci-fi world coming to Steam Early Access this summer. It is a modern RPG about bounty hunters raiding planets for loot and glory while battling enemies and huge bosses. Built on Unreal, Killsquad is an indie AAA game that focuses on fast hack'n'slack gameplay, cooperation, and survival.
Killsquad also has plans to launch on console for PlayStation 4 and Xbox One. Stay tuned for details coming later this year.
Please support us:
Wishlist: http://store.steampowered.com/app/910490
Twitter: https://twitter.com/killsquadgame
Instagram: https://www.instagram.com/novarama_official/
Facebook: https://www.Facebook.com/Killsquad-2214554828614147/
For more information be sure to check out the games Official Steam page here: https://store.steampowered.com/app/910490/Killsquad/
Related Tags