Taipei, Taiwan - May21, 2019 - ADATA Technology (Taiwan Stock Exchange: 3260.TWO), a leading manufacturer of high-performance DRAM modules, NAND Flash products, and mobile accessories today announces that it will be showcasing its latest storage solutions for the traffic and transportation industries at Intertraffic China 2019.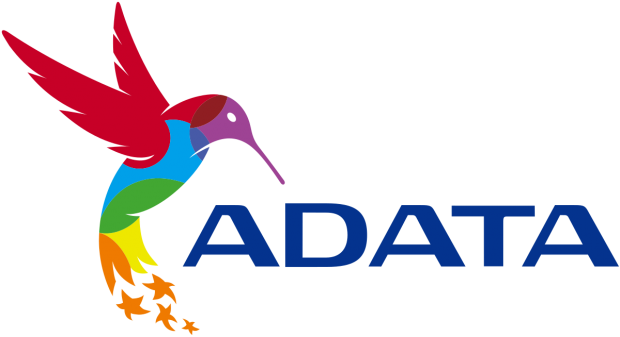 The event will be held at the National Exhibition and Convention Center in Shanghai (Hongqiao) from May 27-29, 2019. ADATA will be exhibiting its latest lineup of SLC, MLC, and 3D NAND solid state drives (SSD) as well as various memory cards, PCIe products, and a DDR4 2666 memory module that can withstand wide temperature ranges and prevent sulfuration. ADATA will also be demonstrating its proprietary A+SLC technology, which uses custom NAND Flash firmware with an A+ sorting algorithm to match SLC performance.
High-Performance, High-Capacity Solutions for Smart Cities
With the advent of smart cities, applications such as intelligent traffic control and transportation systems, solution providers and customers are exceedingly seeking more reliable and durable storage solutions that deliver high performance and larger capacities. At Intertraffic China 2019, ADATA will be showcasing its latest lineup of high-capacity, industrial-grade SSDs including, 2.5-inch, M.2 2280/2242, and mSATA to mention a few. In terms of capacity, the ISSS333 2.5" SSD come in capacities of up to 2TB, and 512GB to 1TB for M.2 and mSATA SSDs.
Highlights will include the IM2P33E8 M.2 2280 SSD and next-generation ICFP301 CFexpress Type-B memory card. The IM2P33E8 PCIe Gen3x4 M.2 2280 SSD delivers read/write speeds of up to 3.4/2.2GB per second, allowing it to process large amounts of data efficiently. The ICFP301 CFexpress Type-B memory card is designed for high-definition 8K and 4K image processing. It conforms to CFA and NVMe specifications and sports transmission speeds of up to 1700/1200MB per second, which is up to 4 times faster than standard SD and CFast cards.
Wide-Temperature Resistance and Anti-Sulfuration
Amid worsening environmental conditions, intelligent systems and their hardware are poised to face increasing threats, including pollution, moisture, and extreme temperatures. ADATA has implemented anti-sulfuration technology for many of its industrial-grade storage products to counter the harmful effects of silver sulfide buildup. The products can also operate optimally in a wide range of temperatures, from -40Ã,°C to 85Ã,°C. The products undergo sulfuration and reliability testing, which subjects the components to a high-sulfur, high-temperature, and high-humidity environment to confirm their compliance with the ASTM B809-95 specification.
What's more, ADATA uses Conformal Coating, a polymer film designed to cover a variety of electronic components on PCBs. It serves as a defensive layer for PCBs, protecting electronic components from liquids, dust, and other contaminants that can cause corrosion o! r short-circuiting. For added reliability and improved cost efficiency, ADATA implements its proprietary A+SLC technology. It uses custom NAND Flash firmware with an A+ sorting algorithm to emulate SLC performance on MLC Flash. A+SLC is highly reliable, provides excellent data integrity, and delivers a superb cost/performance balance.
About ADATA- Innovating the Future:
ADATA Technology is the world's second largest vendor of DRAM memory modules, ranks among the top 20 international brands from Taiwan, and holds over 500 memory-related patents. ADATA's main product lines include memory modules, USB flash drives, memory cards, solid state drives, and portable hard drives. With a commitment towards delivering innovation, quality, and performance, ADATA products have garnered international acclaim and awards including iF Design, Red Dot Design, CES Innovation, Good Design, COMPUTEXBest Choice, and Taiwan Excellence. The hummingbird is ADATA's brand mascot, and it represents the company's agility to innovate and improve people's lives through technology. For more information, please visit industrial.adata.com.
Global Media Contact