The world's first medieval unicycle adventure Balancelot out May 23rd in Steam for PC
May 20, 2019 8:56 PM CDT
Finnish game studio Jestercraft releases its first publishing title Balancelot by AnvilBird Interactive. Monty Python -inspired Balancelot will be available for full release in May 23rd for PC (Steam). In Balancelot player controls ambitious squire through handcrafted medieval continents on his unicycle.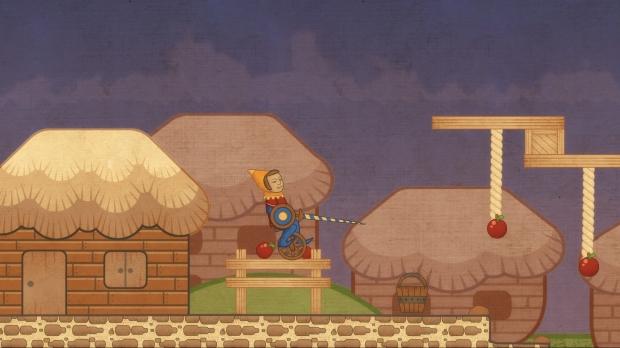 Poor squire dreams to attend and conquer kingdom jousting tournament. By being poor, he can't afford a horse. Unicycle happens to be close enough, so the epic journey may begin!
Player gets to use controller or keyboard to balance the clumsy but fully functional unicycle. Thrust with your sharpened lance when encountering threats from local mythical monsters.
Climbing over the dead enemies with your unicycle may be the last climb you take. Crush your enemies, drive before them and hear the lamentation of your one-wheeler!
On May 23rd, Balancelot will be available for purchase at $7.99 in Steam for PC. A 25% discount on the price will be given during the launch week.
"Balancelot is the Medieval Unicycle Adventure You Didn't Know You Needed"
Dualshockers - "This is stressful, frustrating and awesome"
SpicyWaffle (YouTube)
Features:
20 challenging levels

Changing medieval environments - from fairy grasslands to the darkest dungeons

Twisted story with beautiful in-game cutscenes

Several mythical monsters
AnvilBird Interactive is a seven-person game development team whose first game, Balancelot, is based on the idea of JyvÃÆ'Ã,¤skylÃÆ'Ã,¤ University of Applied Sciences students in the gaming industry. Jestercraft is a JyvÃÆ'Ã,¤skylÃÆ'Ã,¤-based game publishing company that also helps young game developers with their first commercial releases.
Contact for more information and Steam codes:
klaus@jestercraft.comhttp://www.jestercraft.comhttp://www.balancelot.com
Last updated: Apr 7, 2020 at 12:12 pm CDT
Related Tags