World War 2 Cross-Platform Multiplayer VR Game 'Final Assault' Available Now on Steam
May 16, 2019 8:00 PM CDT
Austin, Texas -- May 16, 2019 -- World War 2-based virtual reality real-time strategy game Final Assault is now available on Steam with cross-platform support for Oculus, HTC Vive, and Windows Mixed Reality. In Final Assault, players are able to take over all aspects of battle with a 360-degree overview and full real-time control in this competitive cross-platform multiplayer VR experience.
Whether in multiplayer or the game's unique campaign mode, players can decide their own war strategies by maintaining their ground and attacking with troops, tanks, and ground artillery or take their battles to the air with planes and bombers. With more than 14 different maps and two different armies to choose from, Final Assault presents a fully immersive and controllable battlefield to players. Final Assault is out now on Steam for $29.99.
Additional features include:
An immersive and narrative-driven campaign mode

Competitive PVP multiplayer with leaderboards

Customization of Units, Flags and Player Avatars

Access to US and German units to claim victory for each side with six divisions

14 unique maps from the icy lanes of the small village of Kleinstadt to the brush-covered battlefield of Hill-512

Cross-platform PvP between HTC Vive, Oculus Rift.

Spectator Mode that invites players to enjoy the game on the sideline

Dedicated matchmaking for an incredible multiplayer experience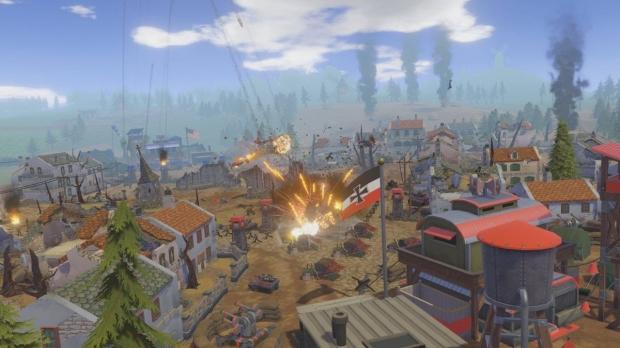 More information about Final Assault can be found here. Additional assets for Final Assault can be found here. Media review copies are available upon request. Please email michael@vicariouspr.com.
Related Tags