Tripwire Interactive Celebrates 10 Years of Killing Floor with Over 15 Million Players and $100 Million in Franchise Revenue
May 14, 2019 8:36 AM CDT
ROSWELL, Ga. - May 14, 2019 - Today, publisher and developer Tripwire Interactive celebrates the 10-year anniversary of the Killing Floor franchise. Since the horror based co-op first person shooter first launched on May 14, 2009 for PC on Steam, the Killing Floor franchise, including the original Killing Floor, Killing Floor 2, and Killing Floor: Incursion, has sold nearly 10 million units, earned over $100 million in franchise revenue, and has been played by over 15 million unique players worldwide.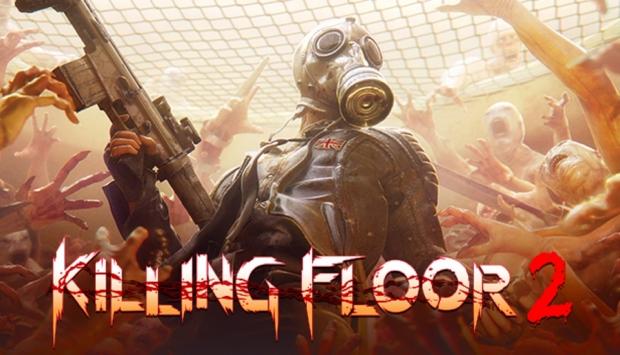 Speaking to VentureBeat last year, Tripwire Interactive Vice President Alan Wilson attributes some of the long term success of Killing Floor to the studio's efforts in providing regular and free content updates to players and Tripwire's roots in the modding scene. "With Killing Floor, we've added all sorts of new things over the years," said Wilson. "We started with seasonal events, which have been wildly successful. We also introduced new weapons, new game modes, new characters, etc."
To-date, Killing Floor 2 players on PC, PlayStation 4, and Xbox One have seen numerous free seasonal updates that make painting the town red with blood feel fresh, with over 49 new maps and 139 mad scientist weapons and more on the way.
To celebrate 10 years of Killing Floor, Tripwire Interactive has released a fun infographic highlighting some of the series' major milestones and player achievements. PC players can also look forward to a major Tripwire Interactive Steam publisher sale that starts later today and runs through Monday, May 20, 2019. The Tripwire Steam Publisher Sale will include deep discounts on the entire Tripwire Interactive Steam catalog including last week's Spring Content Update for Rising Storm 2: Vietnam.
The Killing Floor 10-year anniversary also arrives just ahead of the May 21 launch for Killing Floor: Double Feature. Bundling the bloodiest and best chapters from the Killing Floor universe for one great price, Killing Floor: Double Feature comes packed with more gory content than you can shake a disembodied leg at, including the best-selling, co-op, survival horror shooter Killing Floor 2 for PlayStation 4 and the haunting VR survival horror shooter Killing Floor: Incursion for PlayStation VR. The retail version of Killing Floor: Double Feature will also come fully loaded with the fan-favorite Mrs. Foster Playable Character DLC from Killing Floor 2, along with all the Seasonal Content released since the game launched, making it the perfect entry point for newcomers to the series that continues to engage players with regular, high-quality updates.
In Killing Floor 2, join a motley crew of civilians, soldiers, and mercenaries as they band together to fight off waves of murderous Zeds, horrific and monstrous clones that have descended upon continental Europe following an outbreak caused by the Horzine Corporation. Choose from multiple classes, tons of weapons ranging from traditional assault rifles to off-the-wall "Mad Scientist" tools of slaughter, and customize the perfect Zed-slaying warrior with a wide variety of perks geared toward different playstyles and roles. With support for up to 6-players in Survival Mode, 12-players for Versus Survival, and regular free content updates consisting of new maps, weapons and gameplay enhancements, Killing Floor 2 is the perfect starting point for players looking for FPS multiplayer mayhem on PlayStation 4.
In Killing Floor: Incursion players take on the role of a Horzine Security Forces trainee implanted into a neuro-active simulation. Explore the dark and twisted aftermath of the initial Horzine Corporation outbreak and use guns, blades, and even the detached limbs of fallen enemies to survive hordes of horrific Zeds while uncovering the true purpose of your mysterious mission. With a meticulously murderous attention to visceral, gory detail, the Killing Floor franchise has always been known for, co-op multiplayer, and the survival Holdout Mode, Killing Floor: Incursion stands strong as a violent and immersive companion for PlayStation VR.
Together, Killing Floor 2 and Killing Floor: Incursion join forces for the first time ever to bring players the most complete and immersive Killing Floor experience exclusively to on the PlayStation 4 with Killing Floor: Double Feature.
Killing Floor: Double Feature is developed and published digitally by Tripwire Interactive and is published at retail by Deep Silver for the PlayStation 4 Pro, PlayStation 4, and PlayStation VR. This title has been rated M by the ESRB, PEGI 18, USK 18.
For more information on Killing Floor: Double Feature please visit the official website . To stay up to date on the latest from Tripwire Interactive, please follow the team on the official website , Facebook , Twitter , Instagram , and YouTube.
Last updated: Sep 25, 2019 at 05:39 pm CDT
Related Tags