Calling All Lego Brick Fans! Bricklive To Set Building Challenge At MCM London Comic Con
May 14, 2019 8:11 AM CDT
Tuesday, May 14, 2019 - Professional builders BRICKLIVE and BRIGHT BRICKS are heading to this month's MCM London Comic Con with a challenge for LEGO brick fans young and old - to build the most imaginative and interesting structure possible using only the bricks provided!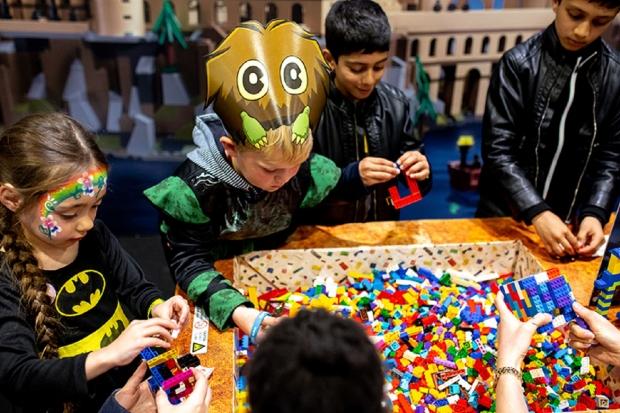 Part of MCM London's family-friendly Treehouse area, the BRICKLIVE Metropolis will provide buckets and buckets of plain white bricks, giving show visitors all the materials they need to let their imaginations run wild and construct the building of their dreams - be it an elegant skyscraper, majestic monument or something that Salvador DalÃ,­ would be proud of. Their grand designs will then be displayed for fellow LEGO bricks architects to admire, with Bright Bricks experts picking a winner at the end of the day.
BRICKLIVE will also be bringing along some of their own amazing LEGO brick incarnations of real-world buildings for inspiration - including The Shard, Big Ben, Eiffel Tower and the Empire State Building crowned by a certain king-sized ape.
As well as playing host to the BRICKLIVE Metropolis experience, The Treehouse will provide families with a reading corner packed with children's books and giant bean bags, character visits from the ever-popular Ninja Turtles and Pusheen the Cat, and free face painting so that kids can look like their favourite superhero - no costume required!
Tickets for MCM London Comic Con are available from the official MCM online store. To stay up-to-date with show news, visit mcmcomiccon.com/london. Take part in the conversation by visiting us@MCMComicCon or at www.Facebook.com/LondonComicCon.
Last updated: Sep 25, 2019 at 05:39 pm CDT
Related Tags