Nightdive Studios and Atari Release Legendary PC Horror Shooter Reboot Blood: Fresh Supply
May 9, 2019 7:52 PM CDT
Vancouver, WA (May 9, 2019) - Developer Nightdive Studios, in partnership with Atari - one of the world's most iconic consumer brands and interactive entertainment producers - today launched their fully updated version of the original cult classic shooter Blood.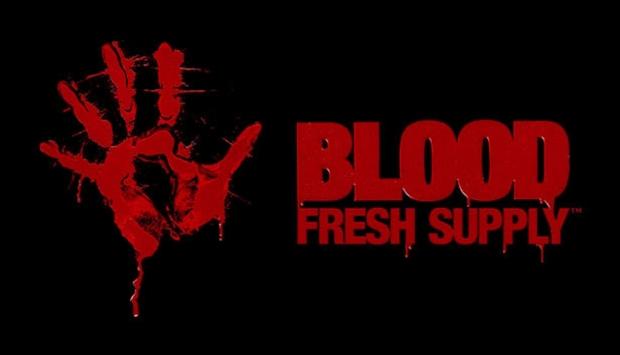 Dubbed Blood: Fresh Supply, this restored and updated version of the game is built to bring all the classic mayhem to modern PCs while keeping with the non-stop hellfire-fueled gunplay of the original. Along with staying true to the blisteringly-difficult single-player campaign found in the original, Blood: Fresh Supply features competitive and cooperative online multiplayer for when players need to gang up on the hellish hordes or one another.
Blood: Fresh Supply is now available for Windows PC on Steam, the Humble Store, GOG and the Discord game store for $9.99 (USD) and includes all the gory goodness of the original and its expansion packs - Cryptic Passage and the Plasma Pak - enhanced by an all-new engine, netcode, and split-screen mode.
"It has been both a great pleasure and an honor to have had the opportunity to work with Atari to update this classic game title that helped firmly cement the FPS as one of the most popular game genres," said Larry Kuperman, Director of Business Development at Nightdive Studios. "We look forward to sharing the gory splendor of Blood: Fresh Supply with a new generation of gamers as well as with the many current fans eager to play one of their favorite titles on contemporary PCs."
Originally released in 1997, Blood is a First-Person Shooter that helped redefine the genre and introduced many elements now accepted as commonplace. In the original and the updated Blood: Fresh Supply, players jump into the boots of undead gunslinger Caleb as he seeks revenge against the dark god Chernobog. Caleb's arsenal features a mix of standard and occult weaponry, which he uses to devastating and gore-filled effect. In the game, players visit a terrifying world populated by hordes of bloodthirsty fiends - including cultists, gargoyles, zombies, hellhounds, and an unholy host of other terrors.
Watch the Blood: Fresh Supply launch trailer here:
Key Tech Updates and Features of Blood: Fresh Supply include:
Vulkan, DirectX 11 and OpenGL 3.2 support, play with unlocked framerates!

Antialiasing, Ambient Occlusion, V-sync and Interpolation support

Support for high resolutions including 4K monitors

Fully customizable keyboard and controller pad support

Extended modding support, including support for already existing mods

Completely rewritten netcode supports up to 8 players:

Play online in co-operative mode, kill each other in "Bloodbath" or split the difference in classic 4v4 team-based "Capture The Flag" mayhem

Battle it out in local split-screen action

Roll your own soundtrack with full CD and MIDI music support

Look fully up and down with a new 3D view, or stick with the classic BUILD-engine style!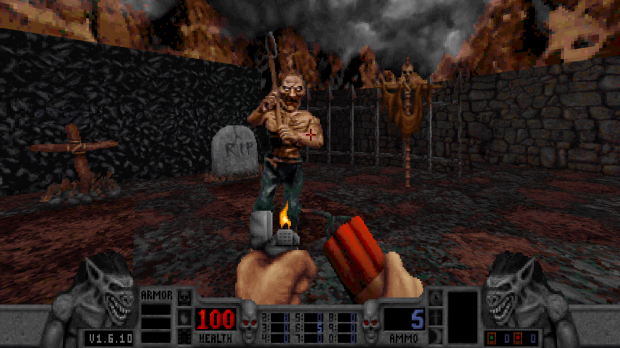 About Nightdive Studios:
Based in Vancouver, Washington Nightdive Studios is a dedicated team of industry veterans committed to restoring the classic PC game titles of the past and making them accessible to a new generation of gamers. Hit titles from Nightdive Studios include System Shock 2, System Shock EE, Turok, Turok 2: Seeds of Evil and Forsaken Remastered. The team is currently working on System Shock with an expected release date of 2020.
More info can be found at the company's website at www.nightdivestudios.com or on Facebook at Facebook.com/NightDiveStudios or via Twitter at @NightDiveStudio.
Related Tags