PlayStation VR's The Mage's Tale Now PlayStation 4 Pro Enhanced
May 7, 2019 8:00 PM CDT
inXile entertainment, the studio led by Interplay founder and industry icon Brian Fargo, is proud to announce the release of a PlayStation 4 Pro enhanced update to The Mage's Tale. This update is free to all existing owners, and adds higher quality textures, clearer visuals, and upgraded effects for the PlayStation 4 Pro. The Mage's Tale is available for a retail price of $29.99.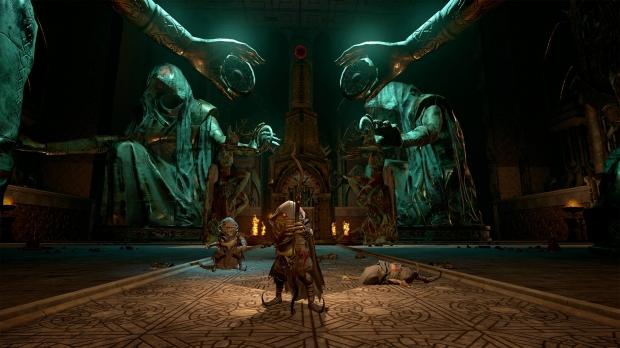 The Mage's Tale is an exciting opportunity for fans of The Bard's Tale series. Set between the events of The Bard's Tale III: Thief of Fate and The Bard's Tale IV: Director's Cut, which is in development for the PS4, The Mage's Tale offers players a unique chance to revisit-and step inside-the world.
PS4 Pro Enhancements:
Higher resolution textures

Supersampling enabled

Higher quality particle systems

Added 3dRudder Support

Added additional button information for Resetting Camera and Player Position
The Mage's Tale: https://www.PlayStation.com/en-us/games/the-mages-tale-ps4/
Press Kit: https://www.dropbox.com/sh/gighzz1r3uy3pz3/AADNx-mRIQ925Gm7-31uBZuYa?dl=0
For media, please contact Jim Redner via jimredner@therednergroup.com
About inXile Entertainment:
InXile Entertainment is a premiere video game development studio with locations in Newport Beach, Calif., and New Orleans, La., and is behind leading titles including Wasteland 2, Torment: Tides of Numenera, The Mage's Tale, The Bard's Tale IV: Barrows Deep, and Wasteland 3. Headed by Brian Fargo, inXile Entertainment is home to both industry veterans and up-and-coming talent, and is at the cutting edge of innovation in delivering high-quality titles to their passionate and dedicated fan base.
Last updated: Apr 7, 2020 at 12:12 pm CDT
Related Tags