HAMBURG, GERMANY - Razer, the leading global lifestyle brand for gamers, and Alliance, one of the world's leading esports organizations, today announced a new strategic partnership. The long-term partnership will see Team Razer and Alliance collaborate across all disciplines in which their teams compete.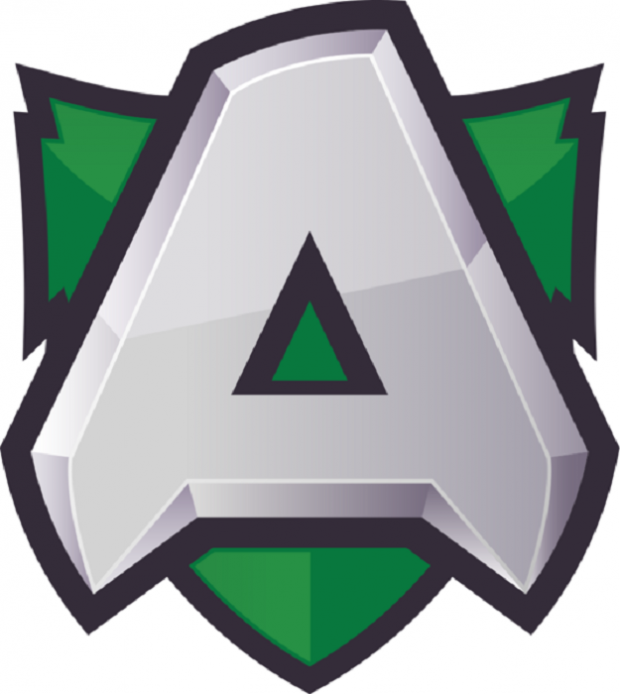 Alliance was originally founded in conjunction with Razer in April 2013, on the basis of promoting and supporting Scandinavian and European esports, enabling truly talented players in the region to shine on the international stage. Since then, Alliance has built a considerable global following and counts many notable players on its current and past rosters, such as AdmiralBulldog, the biggest Dota 2 streamer on Twitch, and Armada, widely regarded as one of the greatest Super Smash Bros' players of all time.
As part of the new two-year partnership, Alliance players will be using the latest Razer gaming peripherals, including a range of BlackWidow keyboards, DeathAdder Elite and Naga Trinity mice, and Kraken Tournament Edition headsets. Alliance rose to prominence in 2013 when their Dota 2 team, headed by Jonathan "Loda" Berg, won the inaugural The International tournament. Since then, the organization has become fully player-owned and continues to build on their Dota 2 legacy.
"Razer helped create Alliance in 2013 because we saw an esports team that shared many of our core values," says Min-Liang Tan, Razer co-founder and CEO. "Since then, Alliance has continued to build their organization and community with a spirit of teamwork, fairness and dedication that has seen them achieve great success. I'm proud to once again partner with Alliance and, with the backing of Team Razer, Alliance are going to build a formidable line-up this year to make a huge impact within the esports arena."
By working with Team Razer, Alliance will play an important role in the development and testing of new Razer products. Razer's extensive player-inclusive research and development program gives Team Razer members access to early builds of new products, incorporating their feedback into the final products for all gamers to use.
"Today, I am absolutely thrilled to welcome Razer back as one of our main partners for the next 2 years," says Jonathan "Loda" Berg, CEO of Alliance. "When I first started competing under Alliance, Razer was one of the first partners to come on board and support us. In 2013 when we won the Aegis at The Internationals, it was with Razer. Armed with Razer's high-performance esports peripherals, our players and talents will now surely be ready for any stage or competition. Razer is a true pioneer in esports, made for gamers, by gamers - as a now player-owned organization, we cannot wait to continue growing the next big superstars of esports together."
Team Razer's partnership with Alliance will build on the existing values of the organization, dedication, teamwork and community, to help all esports athletes attain new heights of success for themselves and Alliance, the first target being a repeat win at the next The International.
For more information about Team Razer, visit www.razer.com/team
For more information about Alliance, visit www.thealliance.gg
ABOUT RAZER:
Razer is the world's leading lifestyle brand for gamers.
The triple-headed snake trademark of Razer is one of the most recognized logos in the global gaming and esports communities. With a fan base that spans every continent, the company has designed and built the world's largest gamer-focused ecosystem of hardware, software and services.
Razer's award-winning hardware includes high-performance gaming peripherals, Blade gaming laptops and the acclaimed Razer Phone.
Razer's software platform, with over 60 million users, includes Razer Synapse (an Internet of Things platform), Razer Chroma (a proprietary RGB lighting technology system), and Razer Cortex (a game optimizer and launcher).
In services, Razer Gold is one of the world's largest virtual credit services for gamers, and Razer Pay is the e-wallet designed for youth and millennials.
Founded in 2005 and dual-headquartered in San Francisco and Singapore, Razer has 15 offices worldwide and is recognized as the leading brand for gamers in the USA, Europe and China. Razer is listed on the Hong Kong Stock Exchange (Stock Code: 1337).
ABOUT ALLIANCE:
Alliance is a world-renowned esports organization fielding competitive players across some of the most popular video games in the world. The independent, player-owned organization is most known for winning the world's biggest esports tournament in 2013 - DOTA 2's The International. Today, Alliance is home of acclaimed players in many games and genres.
Our mission is to create a lasting legacy that supports esports experiences across the globe. In working toward that goal, we're determined to be a responsible organization driven by our core values of dedication, teamwork, and community
Last updated: Sep 25, 2019 at 05:39 pm CDT