Numskull Designs is incredibly proud to announce the official Mortal Kombat Klassic merchandise range, to coincide with the upcoming launch of Mortal Kombat 11 for Microsoft Windows, PlayStation 4, and Xbox One on April 23rd.
Mortal Kombat fans both new and old can celebrate the latest release with some blood-pumping classic collectibles, such as the heat-changing mug and logo keychain, as well clothing items like the logo snapback and 'Choose Your Fighter' t-shirt!
Mortal Kombat Blood, Sweat & Tears candle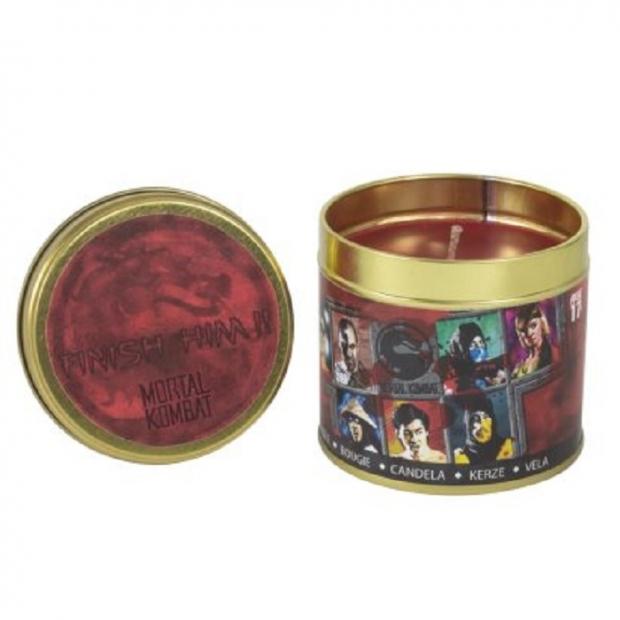 Blood, sweat, and tears - that's the smell of a Mortal Kombat battle, and exactly what you'll get with our official scented candle! With a burn time of 40 hours and a blood-red design, this is a one of a kind item for fans.
Following the success of our other official scented candles, such as for Resident Evil 2, Fallout, and Spyro the Dragon, this unique oddity is a truly must-have collectible.
The full range includes:
Mortal Kombat Logo Keychain

Mortal Kombat Character Selection Candle

Electrifying T-Shirt

Choose Your Fighter T-Shirt

Mortal Kombat Ribs T-Shirt

Mortal Kombat Logo Snapback

Mortal Kombat Heat Mug
The range is now available to preorder here, and will launch to coincide with Mortal Kombat 11 on April 23rd.
Limited samples are available for review & video purposes on request.
The full range is available to pre-order now at GeekStore.com, with select products available at retailers around the world including Amazon, GAME, GameStop, Target, Best Buy, EB Games and many more from April 23rd.