SEATTLE - MARCH 21, 2019 | En Masse Entertainment has big news for TERA players on Xbox One and PlayStation 4 and they're not fooling around! TERA: Reloaded is one of the biggest updates yet with reworked systems, a new race/class combination and much more. Best of all, TERA: Reloaded is right around the corner and will be coming to a console near you on April 2, 2019!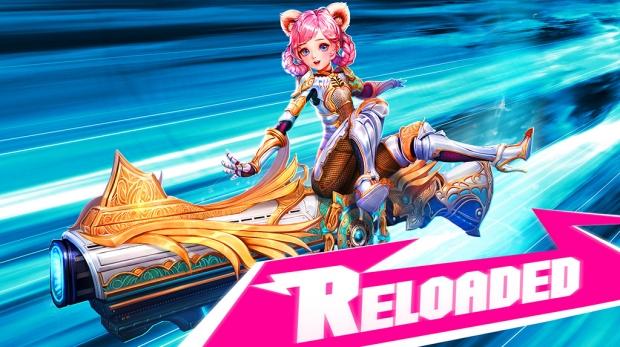 The Elin Gunner is the cornerstone of this massive update and she is locked and loaded for fun. She may look adorably cute, but don't let that fool you. She brings high-octane firepower to any fight.
But that's only the beginning for TERA's console players. Everyone will find plenty of new content to explore including the new Enchanting System, the Guardian Legion Missions that offer daily quests for everyone and new endgame dungeons that come complete with a robust endgame gear system.
Twitch Prime members will also find a number of promotional goodies inside a special package coming to Twitch Prime TODAY! It will include codes and cosmetics for all of En Masse's games including TERA console. Players can head to their Twitch Prime page to grab their gift today!
If you have any questions or would like to interview the developers, please let us know!
TERA: Reloaded Launch Trailer:
For more details, please visit the TERA site here.
Social Media: Facebook / Twitter / YouTube / Twitch / Site
About En Masse Entertainment:
The company's mission is to publish great games and provide great service. Beginning with its inaugural title, TERA, and continuing with Kritika Online and Closers, En Masse Entertainment has built a track record of excellence and innovation. The team at En Masse includes experts in online technology, live service, branding, community, and player support, allowing them to thrive as a publisher in the digital era. For more information, visit enmasse.com.
Media Contact Information
Garrett@TeamCriticalHit.com
Last updated: Sep 25, 2019 at 05:39 pm CDT